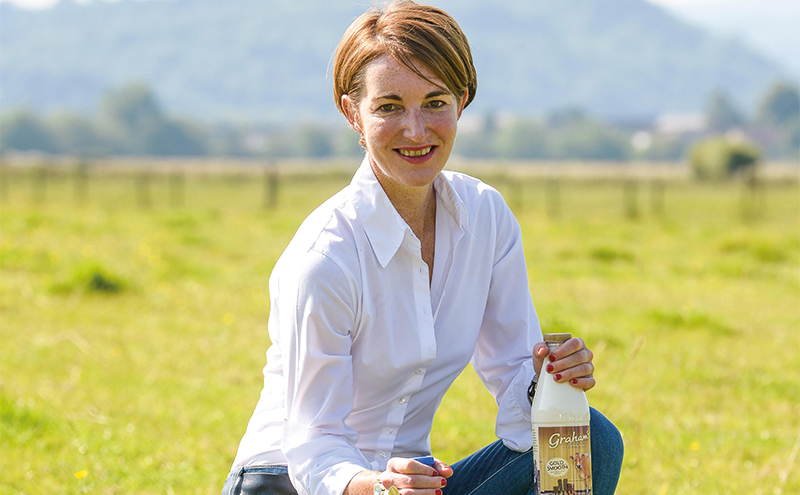 GRAHAM'S Family Dairy has suggested independent retailers milk Scottish Food and Drink Fortnight for all it's worth this September.
Carol Graham, marketing director at Graham's, said she believes that the fortnight is a "fantastic" chance to celebrate the range of produce made across the country.
"It's important to Scottish consumers that they know where their products are coming from and high quality, great tasting produce with strong local provenance has always been at the heart of the Graham's range.
"Scottish Food and Drink Fortnight has our full support, and presents a wonderful opportunity for us to showcase our range and be in contact with like-minded businesses, all with the aim of making the most of Scotland's larder.
"Our customers know we're a family farm, working with other farmers throughout the country to create the very best in dairy."
Family farm though it may be, Graham's showed the business is not too tied down by tradition with the launch of its Protein 22 range last year.

The high protein, fruity quark was developed in response to the growing trend for a low sugar, muscle-bulking diet and those looking for a healthy snack on the go.
Carol Graham said the NPD is already a hit: "The rate of sale over the past year has been increasing rapidly, exceeding expectations."
Not content to rest on their laurels, the team at Graham's brought more NPD to market in early 2018 with the launch of what's said to be the first ever Skyr range to be produced in Scotland.
Originally native to Iceland, the skimmed milk product has 30% less sugar than other flavoured yogurts and is targeted at health-conscious shoppers.