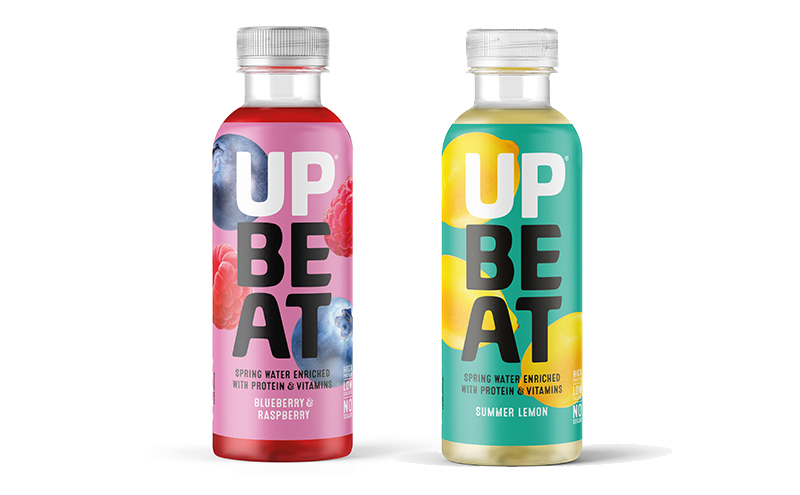 HEALTH for the masses is the name of the game for upstart soft drinks brand Upbeat, as the firm looks to bring more consumers into the added-protein sub category.
The brand has launched two new fruit spring waters dubbed 'Spring Water Enriched with Protein and Vitamins': Upbeat Summer Lemon and Upbeat Blueberry & Raspberry.
Both flavours contain 12 grams of whey protein and fewer than 55 calories per 500ml pack.
Mark Neville, Upbeat founder and managing director, said that up until now most protein drinks have focused on the niche fitness and body composition market.
But with 10% of the UK population consuming whey protein every week, Neville believes the demand for added-protein beverages will grow rapidly.
"We recognise that consumers are increasingly looking for healthy drinks that do not just offer great taste and low sugar, but also deliver 'better for you' nutrition so people can be at their best all day," he said.
Upbeat spring waters are priced at RRP £1.79. Each flavour is available in a 12 bottle case and is said to have six months of shelf life.