Kensitas Club success breeds confidence says McCaffery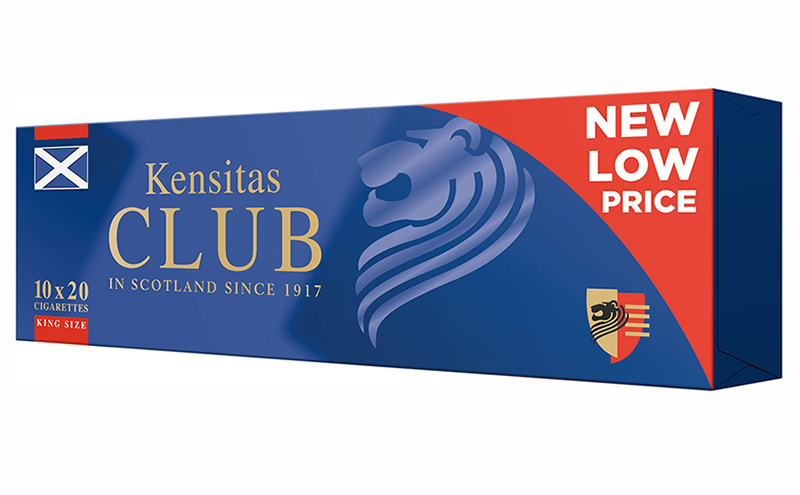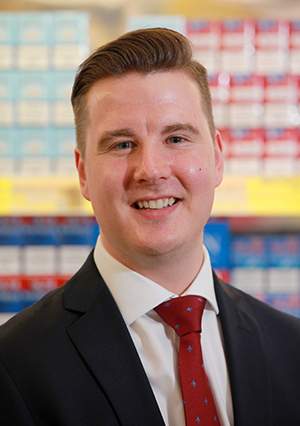 SINCE its relaunch earlier this year, Scottish cigarette brand Kensitas Club has been racking up impressive sales figures as an increasing number of existing adult smokers reacquaint themselves with the brand.
For Ryan McCaffery, Area Sales Manager for Kensitas Club owner JTI, the success of the revamp, which has enjoyed a 700% sales volume increase since January, is hard to overstate.
"The top line is that Kensitas Club is now the fastest growing brand in Scotland. To say it has been a monumental success would be an understatement," he said.
"Kensitas Club was always seen as a west coast brand, a Glasgow brand. What we wanted to do is have Kensitas Club become the go to Scottish brand for quality at a low price."
"As soon as we repositioned it, wholesalers in Glasgow were selling out, but maybe even more positively we're seeing fantastic sales in Edinburgh, Aberdeen and Dundee.
"It has already become the go to Scottish brand."
JTI's repositioning of Kensitas Club nudged the heritage brand to a new price point, an MRRP of £8 for a King Size pack – a price that McCaffery reckons has been key to the brand's new-found success.
"Certainly in Scotland 40% of existing adult smokers purchase an ultra-value brand and we fully envisage that this will grow with price continuing to play a massive role in purchasing decisions.
"From the retailers perspective, that means it's very important to keep range and availability. Multiple sitings on the gantry will help with that," he said.
In addition to repositioning on price, JTI opted to introduce a Superkings variant of Kensitas Club, a move which McCaffery said was driven by market knowledge and already appears to be paying off.
"Superkings was new to the Kensitas Club portfolio. We saw a massive opportunity.
"The reason for that is in Scotland three out of every 10 existing adult smokers opt for Superkings. So this creates extra choice for existing smokers."
For retailers who are yet to hop aboard the Kensitas Club train, or others who may wish to grow sales further, McCaffery said members of JTI's sales team will continue to regularly visit stores, while further support can be found through the firm's website – JTI Advance.
And while early success for Kensitas Club is definitely good news for JTI, it's also good news for retailers according to McCaffery, as he reckons it shows that successful NPD is still possible even under current regulations.
"It shows we can still launch a brand and take it from sitting on a shelf in the wholesaler and turn it into the fastest growing in Scotland.
"That fills us with confidence and can fill retailers with confidence too," he said.