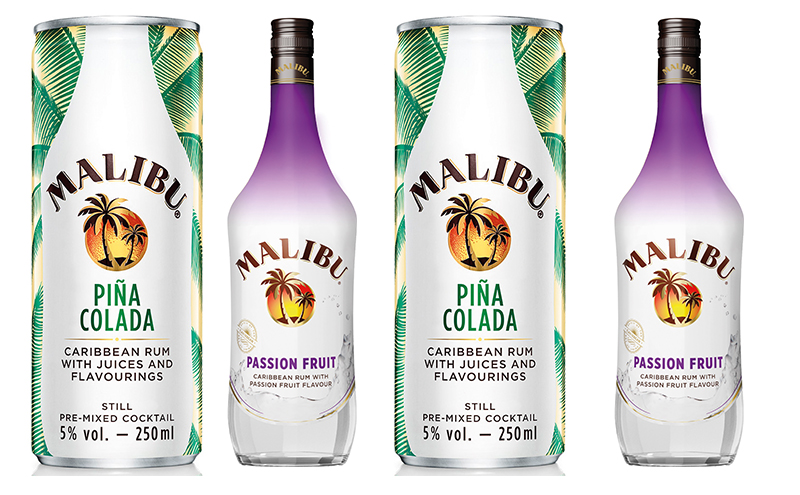 RUM based liqueur Malibu has added a passion fruit flavour in time for summer.
Malibu parent firm Pernod Ricard reckons passion fruit cocktails are one of the hottest trends of 2018, meaning the new flavour is ideally placed to make the most of current trends.
Chris Shead, channel director for grocery at Pernod Ricard UK said: "The launch of Malibu Passion Fruit is a game changer for cocktails at home, as it will not only simplify the process of making the Porn Star Martini, but will open up the brand to those who have previously shied away from its coconut flavour."
Pernod has further extended the Malibu range with the roll out of a new canned variant. The new can takes the classic Piña Colada cocktail and puts it in a 250ml, 5% ABV can format.
Shead said: "We're introducing an on-the-go Piña Colada format to tap into home cocktail occasion as well as expanding into alfresco moments."
Malibu Passion Fruit has an RRP of £15 and the Piña Colada can is priced at £1.80.