Range extended to three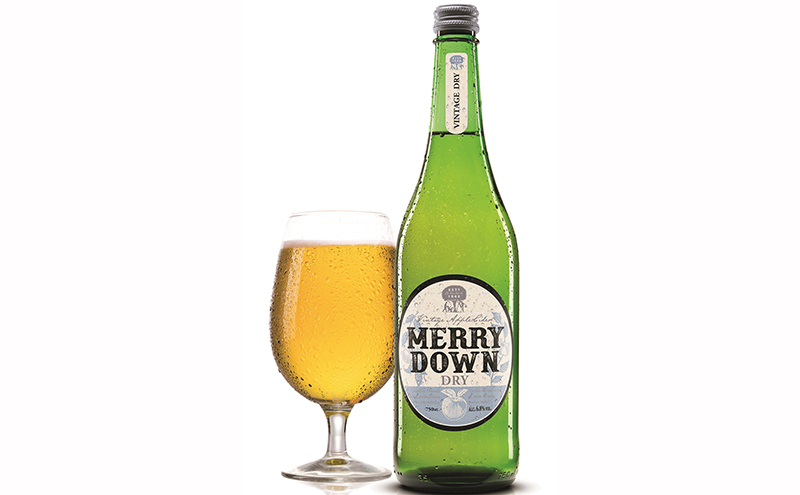 MERRYDOWN Dry is back with parent firm SHS Drinks claiming the brand can make the most of growth in glass-bottled apple cider.
The firm said category sales for glass-bottled apple cider are currently growing at 14.5% in impulse.
Packaged in a 750ml sharing bottle, new Merrydown Dry is available in trade units of six and 12-bottle trays, with an RRP of £2.69 per bottle.
The relaunch is being supported by on-shelf POS, trade mailers, and a social media campaign including giveaways.
Amanda Grabham, head of brand marketing at SHS, said: "Back by popular demand is an oft overstated claim but with Merrydown Dry it is wholly appropriate. Trade stockists and cider-lovers really missed it, so we had a re-think and brought it back.
"We're confident that Dry's loyal fans and previous trade stockists will welcome it back with open arms."
This latest extension to the Merrydown range brings the total to three varieties, with
Dry joining Original and Crisp Apple.