Berry flavours and on the go among trends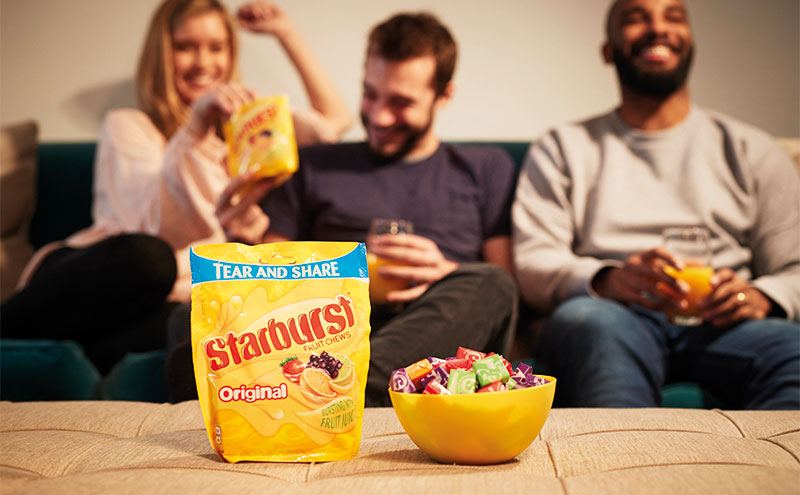 NEW product development is key to sugar confectionery success according to Skittles and Starburst brand owner Mars Wrigley.
And the firm has been busy bringing new products to the market in a bid to maintain category growth.
Among its recent launches Starburst chewing gum was introduced in Fruity Mixies, Strawberry Cubes and Red Berry Sticks formats.
Following consumer research which highlighted that the gum category had seen a 20% decline in ten years among the younger generation, Mars Wrigley released Starburst gum with the goal of engaging with 15-24 year old consumers.
Another recent addition to the Starburst range is Very Berry.
Confections marketing director Dan Newell said: "Berry flavours have a proven track record of driving growth in the sugar confectionery category.
"Starburst flavour variants have proven to be 89% incremental to the brand, and Very Berry is projected to drive nearly £4m in retail sales."

Valuing the total candy category at over £881m, Mars Wrigley sees the big night in as a continuing trend.
Newell said: "With 47% of consumers spending less money on out-of-home entertainment and 50% eating out less, the big night in remains a key sales opportunity, as consumers are more conscious of their spending.
"Creating a clear display that communicates the big night in draws shoppers into the fixture and cross category promotions will certainly encourage incremental purchases."
Confectionery on the go offers another opportunity according to Newell.
"Another current trend is the growing consumer demand for confectionery products to enjoy on the go," he said.
"The bottle format enables consumers to enjoy Skittles whilst on the go and features an easy to open resealable lid – perfect in the car.
"With bottles being the most impulsive confectionery purchase format, this pack offers a great sales opportunity."