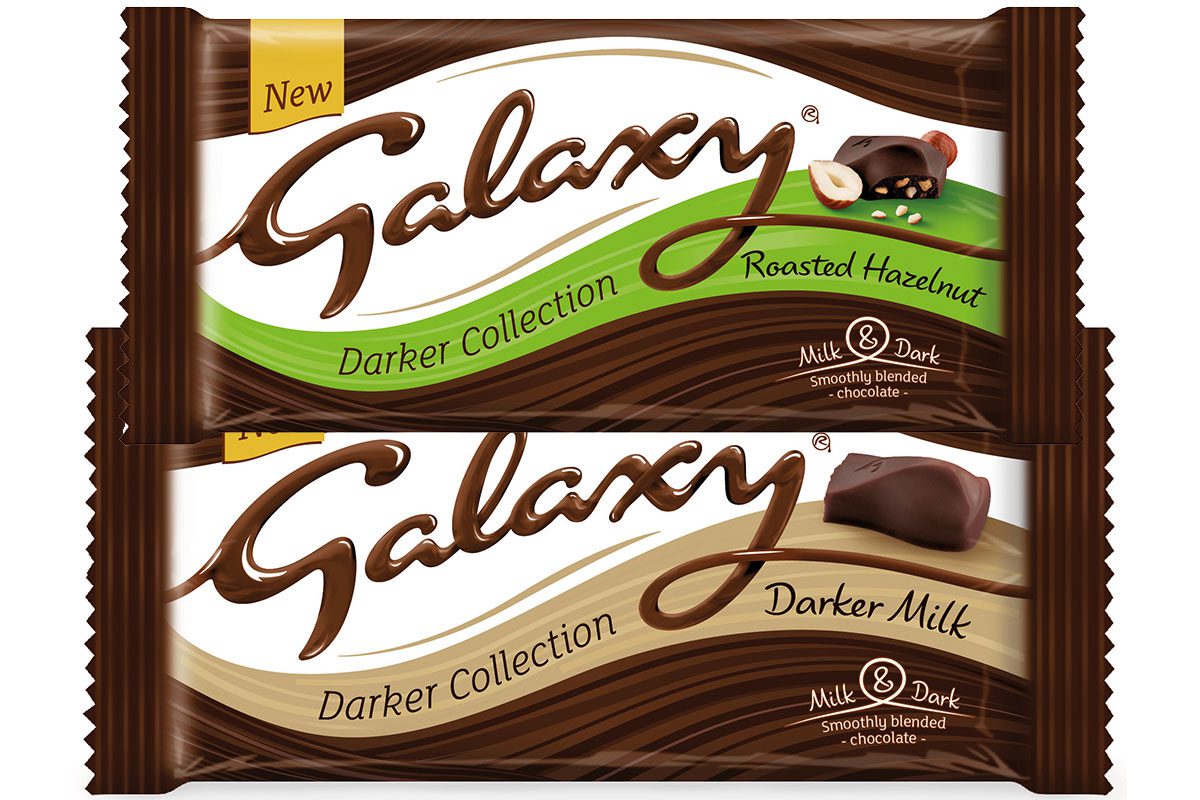 Dark and milk chocolate have long gone head to head, with fans of each variety insisting that their favourite is superior.
But chocoholics will have to choose no longer, thanks to the latest piece of Galaxy NPD.
New Galaxy Darker Milk is a 70/30 milk/dark blend which also comes in a Roasted Hazelnuts variant.
Darker Milk and Darker Milk Roasted Hazelnut are both available in a larger block format as well as single bars
Brand owner Mars Wrigley Confectionery has backed the launch with a £1.5m social media spend.
Laura Milne, Galaxy senior brand manager, said: "We are extremely excited to be launching Galaxy Darker Milk and Galaxy Darker Milk Roasted Hazelnut in the UK this year.
"The demand for options in the dark chocolate category is growing and the Galaxy team have been working hard for well over a year to bring something new to the market that meets the high standards of our existing portfolio.
"We know that block is the biggest segment in chocolate that has rapidly grown to £864m in the past year and we're confident that the new Darker Milk variants will fuel this huge category growth even further."