Unlock yogurt's culinary potential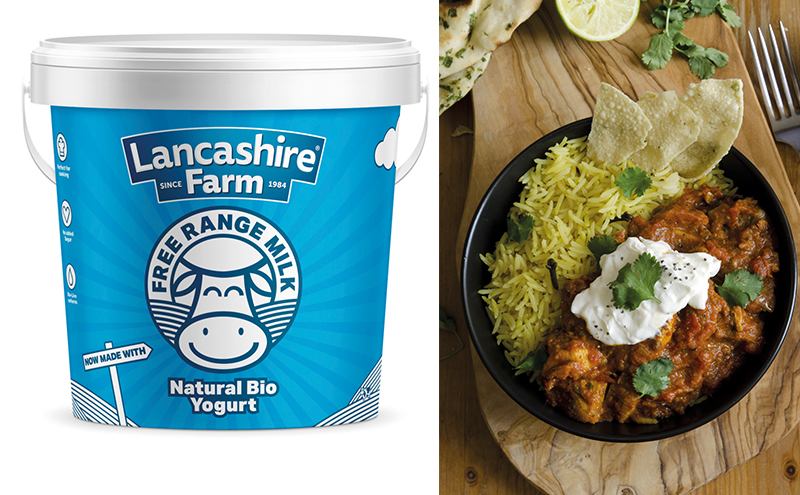 THE days of viewing yogurt as merely a breakfast accompaniment are long gone, as Scottish consumers continue to branch out in the kitchen, taking in culinary influences from across the globe.
That's the view of Lancashire Farm Dairies managing director Azhar Zouq who said his firm is seeing strong sales of natural and Greek yogurt, driven by the emergence of the amateur chef as a force to be reckoned with.
"In the last year we have continued to see an influx of exotic flavours and cuisines as the key food trends and this will only continue to grow, with consumer palettes changing and demand for new dishes such as street food on the increase.
"This has had a positive impact on perceptions of yogurt as an ingredient, and sales have reflected this."
Adventurous home cooking hasn't only helped shift more natural and Greek yogurt, it's also had an affect on the popularity of larger pack sizes which, when combined with the decline of the 'big shop' means retailers may be wise to stock some bigger pots according to Zouq.

"Across the retail sector we are seeing grocery shopping in big out-of-town supermarkets declining rapidly in favour of a 'buy less, more often' approach which is driving footfall in convenience stores.
"Because of this, rather than being seen as a 'grab-and-go' option, convenience stores are expected to stock a broader range of products and formats to meet the needs of consumers at every meal occasion.
"This in turn has created an opportunity to capitalise upon big pot (450g plus) yogurt sales," he said.