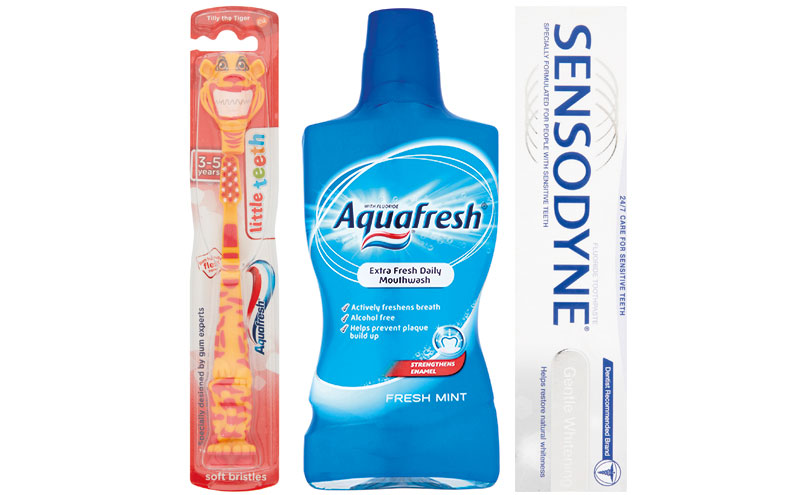 CONSUMERS believe they won't find a wide range of oral care products in their local c-store, according to research by Aquafresh and Sensodyne brand owner GSK.
That means stores that do offer choice by covering different consumer needs exceed shopper expectations and prompt return visits to the store, according to the firm.
Sales director, grocery and convenience at GSK, Jo Cooper said: "This demonstrates a huge opportunity for Scottish c-stores to answer consumer demand with a wider range of product offerings."
Quoting the Nielsen Oral Care Summary Report covering the year to the end of December 2017, Cooper continued: "The UK Oral Care Category is in total worth over £786m, excluding discounters, and is worth over £13m within impulse.
"Aquafresh and Sensodyne are both key GSK brands available in the impulse channel, with Aquafresh – worth £1m – leading the way with 7.6% growth in the category."
Cooper revealed that in July, GSK will be introducing a new 125ml Aquafresh £1 price-marked pack designed to help families maintain their oral hygiene at an affordable rate.
She said: "PMP formats give shoppers confidence that they are getting value for money."
When it comes to toothbrushes, Cooper added, range matters.
She said: "Although electric is popular, manual toothbrushes, such as the Aquafresh Complete Care Toothbrush, are more affordable.
"Retailers should also provide regular everyday care toothbrushes for adults as well as children to ensure a wide offering is available on-shelf."
And GSK recommends cross merchandising within the category such as displaying its Little Teeth Toothbrush and Toothpaste together.