Limited edition bottles will carry the colours of six sides playing in this summer's festival of football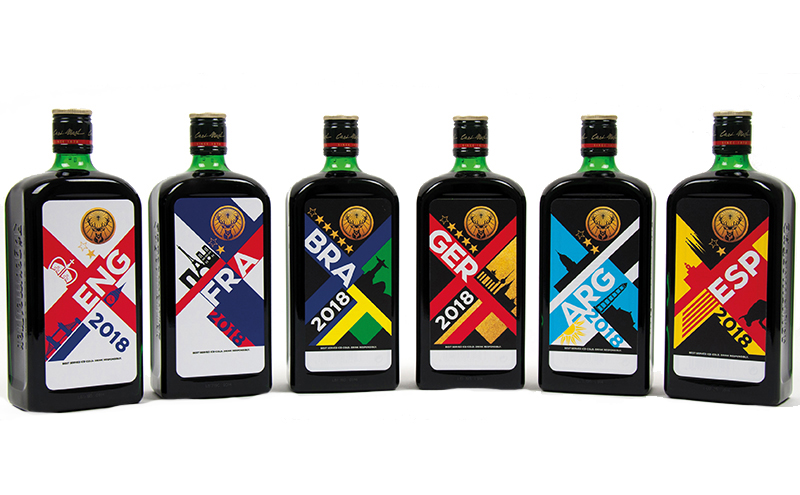 TO celebrate this summer's world cup, Jägermeister is launching six limited edition bottles, dressed in the colours of nations taking part in the competition.
The 70cl bottles will be available in England, France, Brazil, Germany, Argentina and Spain varieties.
The launch follows an on-trade trial coinciding with the 2018 Six Nations Championships in February.
All outlets merchandising the limited edition bottles experienced a boost in sales, with some seeing an increase of 30%.
Jonathan Dennys, customer marketing and insights controller, said: "Jägermeister is often associated with big occasions and with this summer being packed with major sporting events it is an opportunity for Jägermeister to be put at the fore of this summer's offering."

Also being made available to the off-trade is the Yard of Jäger flag pack featuring 10x2cl bottles.
Dennys added: "It has been reported that 51% of consumers drink Jägermeister with friends.
"This year's big summer of sport is a key opportunity to drive incremental sales."