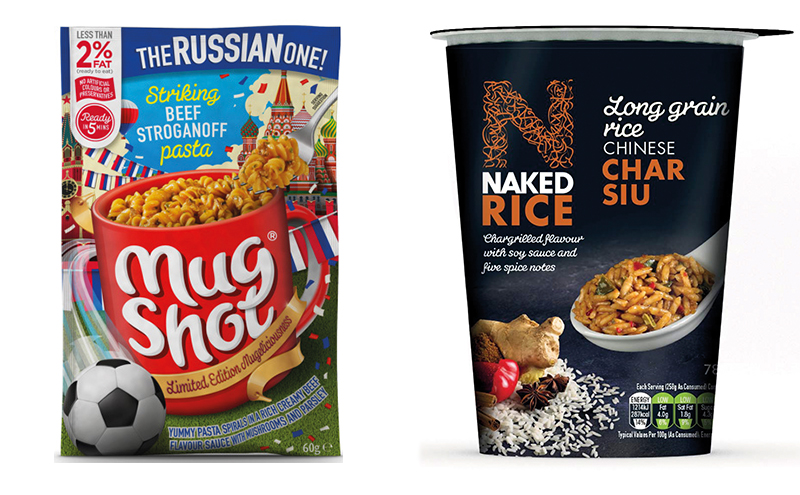 THE importance of convenience to the big night in cannot be understated, according to Symingtons, as consumers search for filling snacks that can be made with minimal fuss.
The Mug Shot, Naked Noodle and Naked Rice brand owner reckons pot snacks are well placed to meet rising demand for convenient solutions, as Mike Benton, head of snacking at Symington's explained: "The demand for snack meal solutions continues to grow – particularly for the big night in occasion – and Mug Shot is a key driver of this with the brand now worth £45m.
"Consumers love for convenience has been a factor in Naked Noodle's significant 52 week growth of +63%, with the product now available in ten Pan Asian flavours.
"Similarly our Naked Rice range is focused on delivering an authentic taste experience at home in under five minutes, making it a must stock for consumers looking for minimal fuss on their big night in."
To make the most of the opportunity pot snacks provide, Benton suggested merchandising is key, and keeping staff in the loop on NPD wouldn't go amiss either.

"Retailers should consider creating a big night in display or one stop shop, siting relevant products such as snack pots in the same location.
"With consumers looking for something quick, convenient and affordable, ensure best sellers are prominently featured in displays to boost sales on big night in merchandise.
"It's also crucial to brief staff effectively so they can make informed recommendations to customers and upsell where possible."