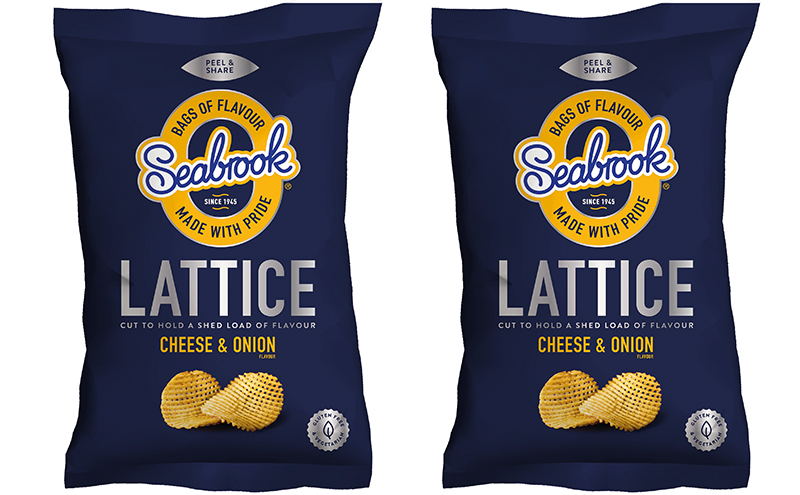 CONSUMERS buying snacks for a big night in look for quality of flavour, that's the view of Jon Wood, commercial director at Seabrook Crisps.
Over the past year, Seabrook has invested in marketing and promotional activities that promote its quality, which Wood reckons has generated demand from consumers.
Wood said: "To win on big night in means catering for the relevant audience and offering the right sharing products, with snacks such as crisps a must-stock.
"Adult snacking occasions are currently driving consumption of the total crisps and snacks category, as people are more likely to snack as they get older.
"These are also the most popular audiences for Seabrook Crisps and, therefore, the brand is able to attract them to the category."

Seabrook's Lattice range was developed with occasions like big night in according to Wood, with a format designed to capture more flavour and complement dips.
As well as classics such as Cheese and Onion, the Lattice range also includes Natural Sea Salt and Sea Salt & Red Wine Vinegar, introducing a spin on the UK's most popular flavours.
Wood said: "There is a shift in consumer demand for snacks that have real and authentic food tastes and the Food Heroes Lattice range, in flavours such as Chicken Jalfrezi and Steak & Ale Pie.
"We predict unusual and more exotic flavours like these will continue to be a growing trend in the snacking market over the next year."
• Seabrook introduced a £1 6x25g PMP and a £1 100g Crinkle Cut PMP in 2017.