Demand for exciting fresh brands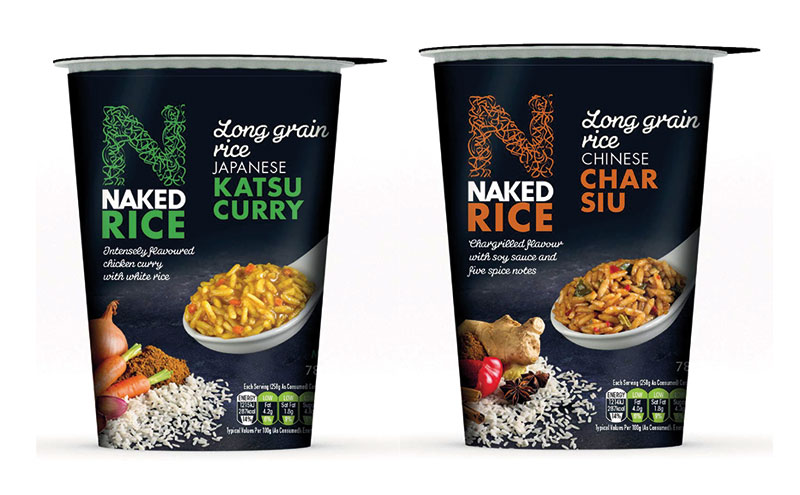 BECAUSE they live and breathe social media, young adults demand instant gratification, says Mike Benton, head of snacking at Symington's, the company behind Mug Shot, Naked Noodle and Naked Rice.
He added that, similar to social media platforms, brands must stay fresh and exciting.
He said: "We've invested heavily in NPD for Naked Noodle.
"The brand is worth almost £13m, commanding a 48% market share of the authentic pots category.
"Naked Noodle is available in ten pan Asian flavours covering a variety of world food dishes."
Naked Noodle is available in Chicken Katsu Curry and Char Sui flavours.
Benton continued: "We recently launched Naked Rice as an extension of the Naked Noodle brand.
"With preparation under five minutes, Naked Rice is an excellent option for convenience loving young adults."
He added that Symington's has found customers increasingly willing to experiment with more adventurous flavours and this has been a factor in Naked Noodle having recorded a 52 week growth of 75%.
And he said food to go should play an important part in retailers' plans, saying: "Consumers will gravitate towards food to go options with low preparation times and minimal fuss, making brands like Mug Shot and Naked Noodle absolute must stocks.
"Young adults are more likely to eat on the go as busy lifestyles affect how and when they have their meals, so this makes convenience important when deciding which products to stock."
Returning to the subject of social media, Benton revealed that the Mug Shot platforms attract a wide demographic, with a Twitter following totalling 5,146 and an audience of 76,800 on Facebook.
Benton concluded: "Retailers should follow well-known brands like Mug Shot in order to understand the audience."