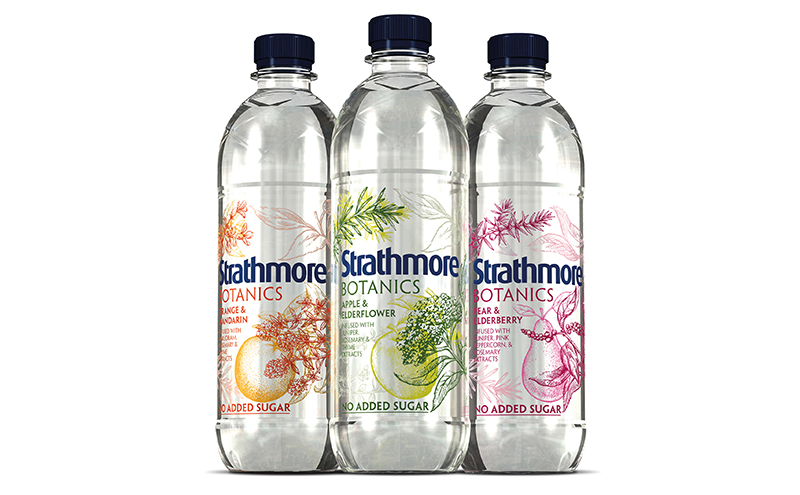 HEALTHY choice buying has played a big part in the water category rising by £148m in the past two years, says Barr Soft Drinks.
But, marketing director Adrian Troy said, flavour remains top priority for consumers choosing soft drinks.
That research is behind the creation and launch of the latest product from Barr's Strathmore brand.
Strathmore Botanics, made with spring water, gets its taste form natural botanicals and fruit flavours.

It has zero calories and no added sugar.
Troy said: "Strathmore Botanics combines exciting flavour trends with health and hydration.
"We have developed a product that is genuinely new and exciting for the category, and we look forward to working with retailers to drive incremental profits from their water fixtures."
Troy added that Strathmore Botanics performed well in taste tests with over 70% of shoppers saying they would buy the product and two-thirds saying they thought it was modern, premium and appealing.