Health claims and local credentials make porridge a hit at breakfast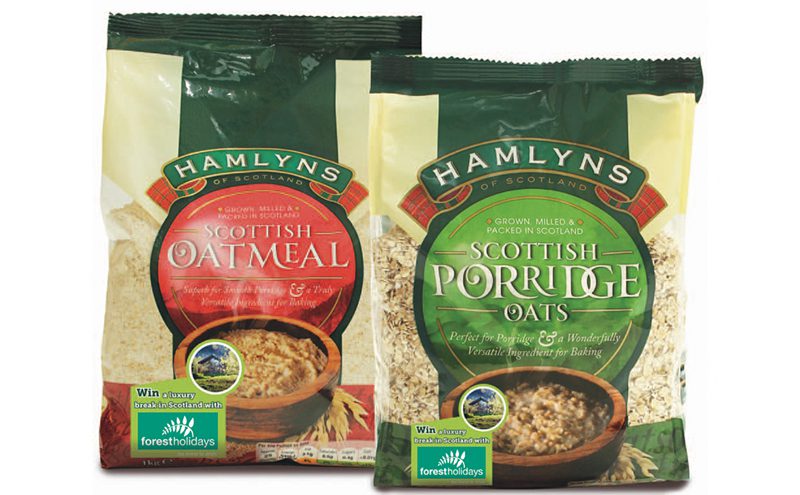 THE cold snap in January might have caused a bit of travel chaos, but while delivery drivers struggled to reach some stores, the drop in temperature at least gave porridge producers a reason to rub their hands together.
Winter is most definitely porridge weather – with hardly a Scottish consumer who will not have memories of a warm bowl on a cold day – and Hamlyns has been making the most of the association with a winter competition.
The Scottish porridge producer has been running an on-pack promotion with Forest Holidays on 750g packs of Hamlyns Scottish Oatmeal in both upright and flat-bottomed packs offering shoppers the chance to scoop a three-night weekend or four-night midweek break for four.
It's not just the cold that keeps consumers turning back to porridge either according to Hamlyns MD Alan Meikle.
Meikle said: "Porridge has always been the favourite breakfast choice for healthy eaters, but the ever-growing trend for breakfast on the go, satisfied by the wide range of instant porridge pots and sachets, and the huge interest in overnight oats, mean that porridge really is a year-round breakfast favourite."
Ongoing trends that play into the hands of the porridge makers include a continued interest in all things healthy and locally sourced and Meikle reckons Hamlyns has the right range to tap into current consumer preferences.
"Our Scottish oats are 100% Scottish, supplied by a network of farmers from across Scotland. It's something that we are very proud of, and we're making sure that consumers know about it, as increasingly people want to know that they are buying a Scottish product," he said.