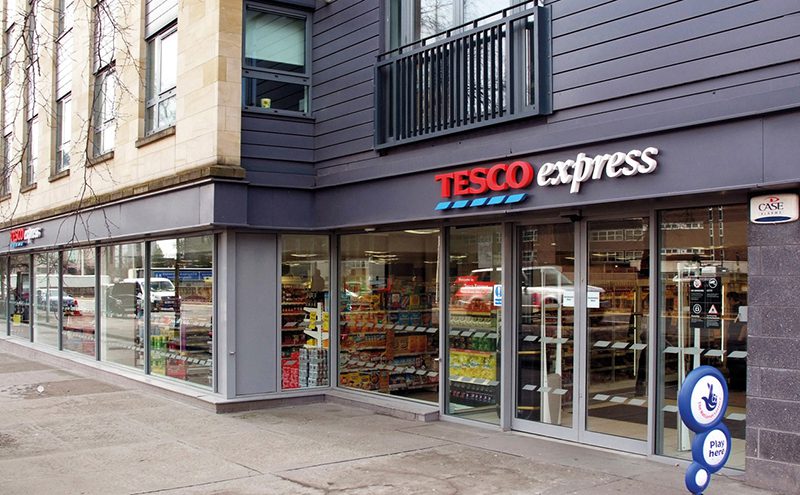 BRITISH shoppers spent £1bn more at Christmas in 2017 than they had a year earlier, with a record £469m being spent on premium own-label lines in December alone.
A report from Kantar Worldpanel shows that the average household spent a record £1,054 on groceries over the 12 weeks to 31 December.
And it shows that Aldi and Lidl are neck and neck in the race to become the nation's fastest-growing supermarket, each growing by 16.8% year on year.
Tesco was the fastest growing of the big four supermarkets, with sales up 3.1% during the 12 week-period, achieving its fastest sales growth since June, helped by a 6.4% increase in sales of standard Tesco own label.
Asda sales grew by 2.2%, Morrisons was up by 2.1%, Waitrose saw sales increase by 2.1% and Iceland sales grew by 2.9%.
It wasn't such good news for the Co-op, though, where sales dropped by 0.2%.
Head of retail at Kantar, Fraser McKevitt, said: "Shoppers are splashing out despite fewer promotions to tempt them.
"Only 36% of spending was on items on offer this year – the lowest level of promotional activity at Christmas since 2009.
"Consumers are still facing more expensive groceries: like-for like-prices rose by 3.7% in the 12 weeks to 31 December."
Figures from Nielsen also report a strong end to the year putting grocery spend in the four weeks to 30 December at £10.5bn, a rise of 2.7% against the same period in 2016.
The Nielsen figures show that, excluding discounters, sales were up by 2.3%.
Nielsen's UK head of retailer insight Mike Watkins said: "The supermarkets did well this Christmas, amid fierce price competition and shoppers starting to feel the squeeze on disposable incomes.
"It was in stark contrast to many high street retailers who saw sales declines."
Watkins added: "Outside the discounters, Iceland, up 3.9%, and Marks & Spencer, with an increase of 3.6%, had the best grocery sales growth in the final quarter.
"Among the Big Four, Tesco had the most improved performance over the final 12 weeks of the year, with sales up 3.4% year-on-year."