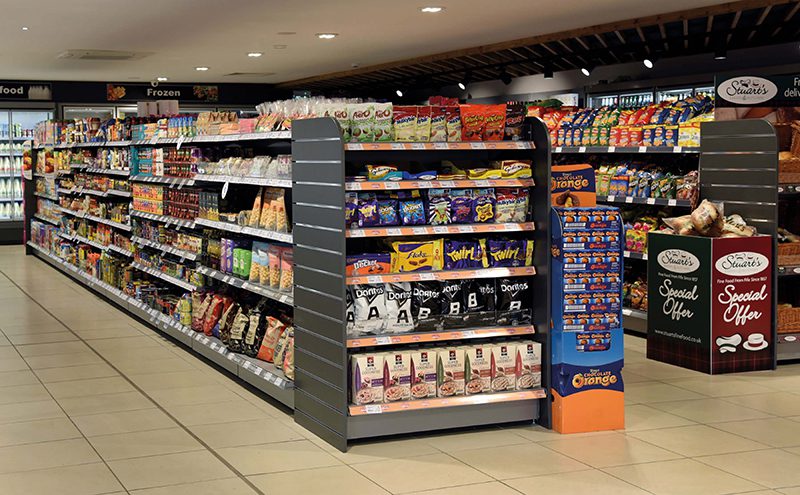 [box style="0″]
Winner details
Staff: 13
Symbol: Nisa
Scottish Grocer's interview with store manager Dan Brown took place shortly before he left Giacopazzi's to take the helm at Pinkie Farm Convenience Store in Musselburgh as its new managing director.
The Giacopazzi family first started trading in Scotland in 1910, opening an ice-cream parlour in Milnathort, near Kinross.
Giacopazzi's Kinross is still very much a family affair with owners Joanna and Franck Casonato, as well as Joanna's father Joseph Giacopazzi, still at the helm of a family business fast approaching its 100-year anniversary.
In addition to an impressive bakery range, Giacopazzi's has introduced a food-to-go offer worth shouting about, including an authentic Italian pizza oven, home-made ice cream and sandwiches made on site.
[/box]
THE imaginary air of a preindustrial Paris, of freshly-baked baguettes and impossibly flaky croissants, is an aroma most would enjoy. If you can capture a whiff of that in your store, you probably should.
That seems to be what has happened at Giacopazzi's Kinross, where customers are hardly two steps in the door before they are presented with an open bake-off display boasting a broad array of bread and bakery that sends a message of freshness that surely impacts on the whole shopping experience.
As well as being a hit with the locals, Giacopazzi's enticing pastries and aromatic breads also impressed judges for the 2017 Scottish Grocer Awards, where the store picked up the title of Bakery Retailer of the Year (Independent Store). But there's more to the Kinross store's offer than a few French sticks by the door.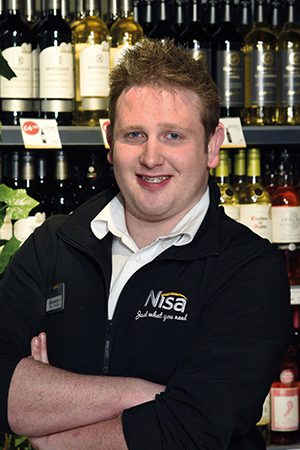 First opening in August of 2016, Giacopazzi's Kinross was still a relatively new site when Scottish Grocer judges popped in for a visit. What seems to have helped this young store stretch itself ahead of the competition is a willingness to take a hit in pursuit of the perfect offer for the area.
Store manager Dan Brown explained: "From my point of view I was conscious of the fact across the whole store that we were starting out as a store that didn't have a customer base, we were trying to build it up from scratch.
"I was fully recognising the fact that we had to be able to take an element of waste to have the availability the customer was looking for.
"So especially around the things like the food to go and the bake-off bread and things like that, we were willing to take a hit on bread to make sure we had the full availability throughout the whole day, so we could see when customers were actually buying it and what they were buying when. We've really been able to tailor our offer as a result.
"I've got one of my supervisors monitoring our numbers throughout the week and she'll make kind of minor adjustments based on that, which means we're able to be fairly dynamic.
"I wanted to make sure we had some wastage so we could get an understanding of what we could sell and again, instead of cutting that wastage back straight away, I wanted to analyse what we could do to minimise the cost of that."
The result of swallowing some losses from the bakery category in the store's early days has been the creation of a truly impressive range which Dan reckons now meets the needs of the local community, thanks to continuous assessment of the store's Epos sales figures.
We were willing to take a hit on bread to make sure we had full availability.
In addition to a well-merchandised and extensive range of wrapped bakery, Giacopazzi's also houses a bakery counter offering fresh savouries from local supplier Stuart's of Buckhaven, who provide a range of hot and cold savouries.
"We have quite a large range of different loaves, white loaves, brown loaves, organic loaves, things like that," said Dan.
"We've got different types of rolls, crispy rolls, crusty rolls, different sizes of baguettes as well, everything from a petit pain up to a full Parisian-sized baguette.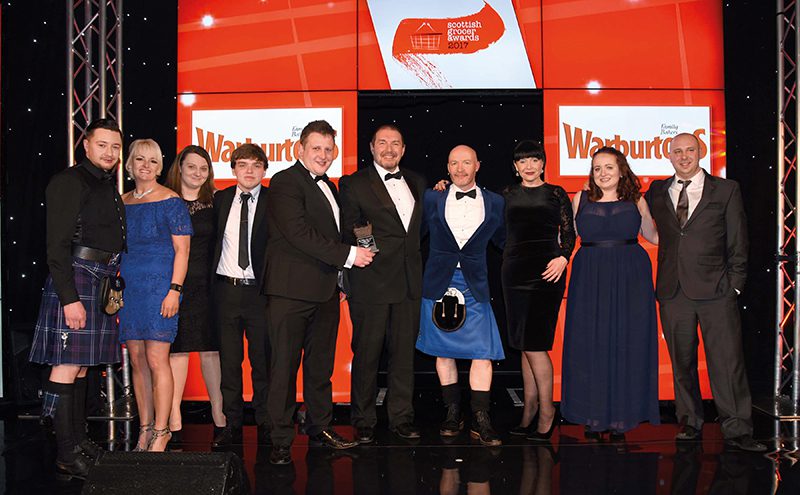 "We do a lot with the pastries as well, the croissants, pan au chocolate, things like that. They're really big sellers for us at the weekend. We've done a lot of work analysing the figures on these things.
"Sunday mornings for example we'll go through four or five times the amount of croissants so that'll be a big part of the display and we will change the display depending on when things sell."
It's not just the size of Giacopazzi's bakery range but the when and where of how it is merchandised that has allowed the store to succeed where others may be left with a pile of date out of pastries. A targeted offer seems to be the key, and it doesn't get much more targeted than in Kinross according to Dan.
"On Sunday mornings we'll have the front of it completely filled with croissants because we'll sell three or four times the amount we do during the week.
"Whereas on a normal week day we'll have a split between the croissants and other pastries, but there's more of a focus on French breads and rolls because people are coming in and buying them for lunches and things," he said.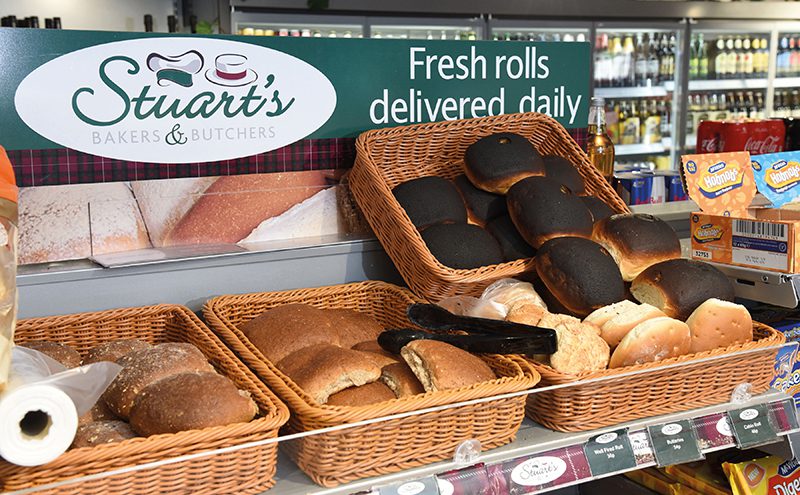 Giacopazzi's approach to bakery hasn't just boosted the performance of bread in store. The attitude adopted also bleeds over to the rest of the business, as waste from the chiller can now be transformed into a high-margin money maker through food to go.
"One of the benefits of making so much product in our food-to-go kitchen is you can actually use up stuff so, again, we've managed to cut back our waste in the chillers by doing this.
"Sausages or something similar that might be going out of date in a couple of days. We can cook up and actually sell them in rolls or something instead.
"And again with salad bags, which can be a difficult one to control the waste on, we've been able to monitor the figures and if we've had a big overlap we can use some in sandwiches if we don't think we're going to sell through it all," he said.