Winner details:
Staff: 25, full and part time
Services: Full food-to-go counter (that covers breakfast, lunch and dinner), pizzas and ice cream made fresh in store, Costa, F'Real, Skwishee and slush machines and a vaping counter.
Dan Brown has been around retail "for as long as he can remember." His father, Stephen Brown, has had a long career in the grocery trade and is now head of food to go at CJ Lang.
Dan studied Retail Marketing at Stirling University and then worked on the Scotmid management trainee programme before taking over as manager of Giacopazzi's c-store in Kinross. He then became managing director of Pinkie Farm in January 2018.
Pinkie Farm, which first opened in 2014, is based on the site of a former farm shop. It is now surrounded by a large number of new build houses, which provide a ready-made customer base.
Chill has become a key focus for Pinkie Farm, with Dan estimating that the chilled category makes up around 40% of the basket spend in store.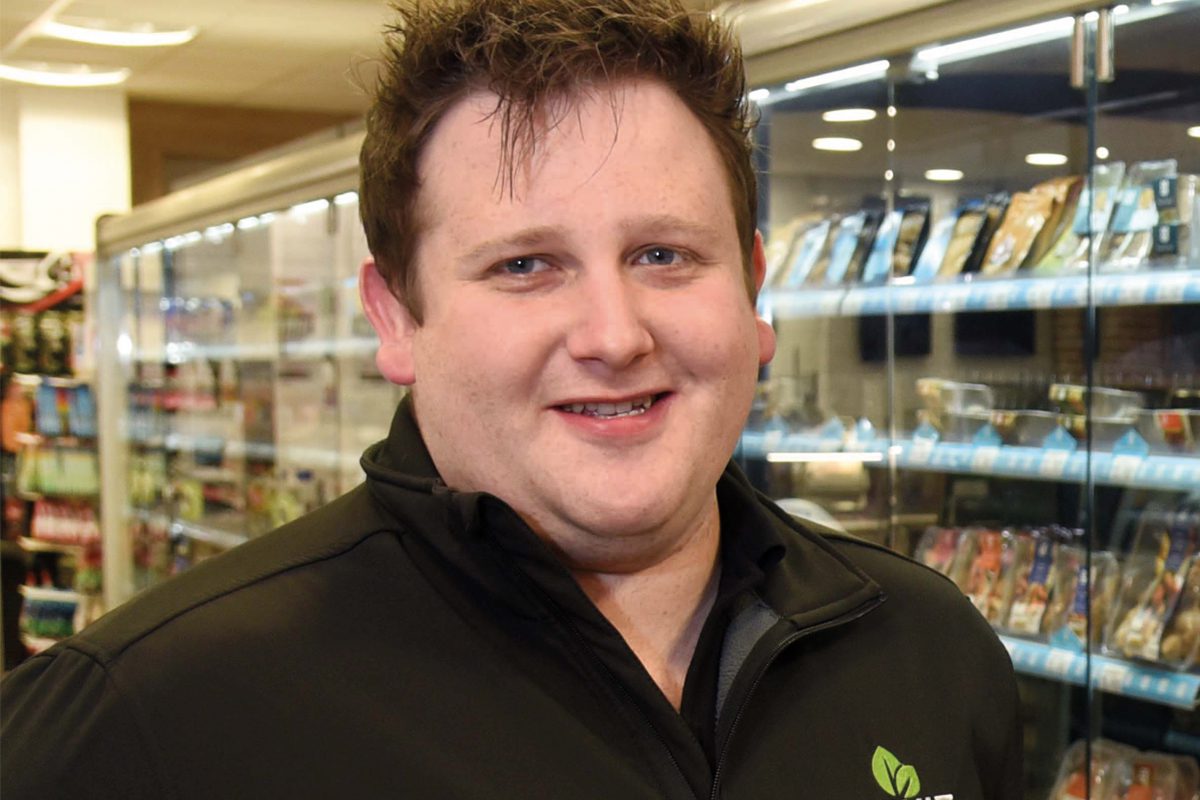 ACCORDING to Dan Brown, convenience retail is chilling out.
Not in the sense that the job is getting any more relaxing (arguably the opposite is true), but the man in charge of Nisa Pinkie Farm in Musselburgh has been firmly placing his focus on fresh and chilled food.
Even after winning the 2019 Scottish Grocer Award for Chilled Retailer of the Year, Dan wasn't content, and decided to embark on a full refit that saw even more floor space given over to chilled and food to go.
"We were happy with the performance of the store," he said, "but the economic challenges at the moment have introduced a need to try and increase our margins.
"We weren't going to be able to do that with the volume of ambient that we had, the only way that we saw we could drive the store forward and ensure longer term success was by focusing on the chill and food to go.
"The main goal of the refit was to take the focus away from a supermarket, grocery-feel to the store, and really bring the chill and food to go to the forefront as you come in."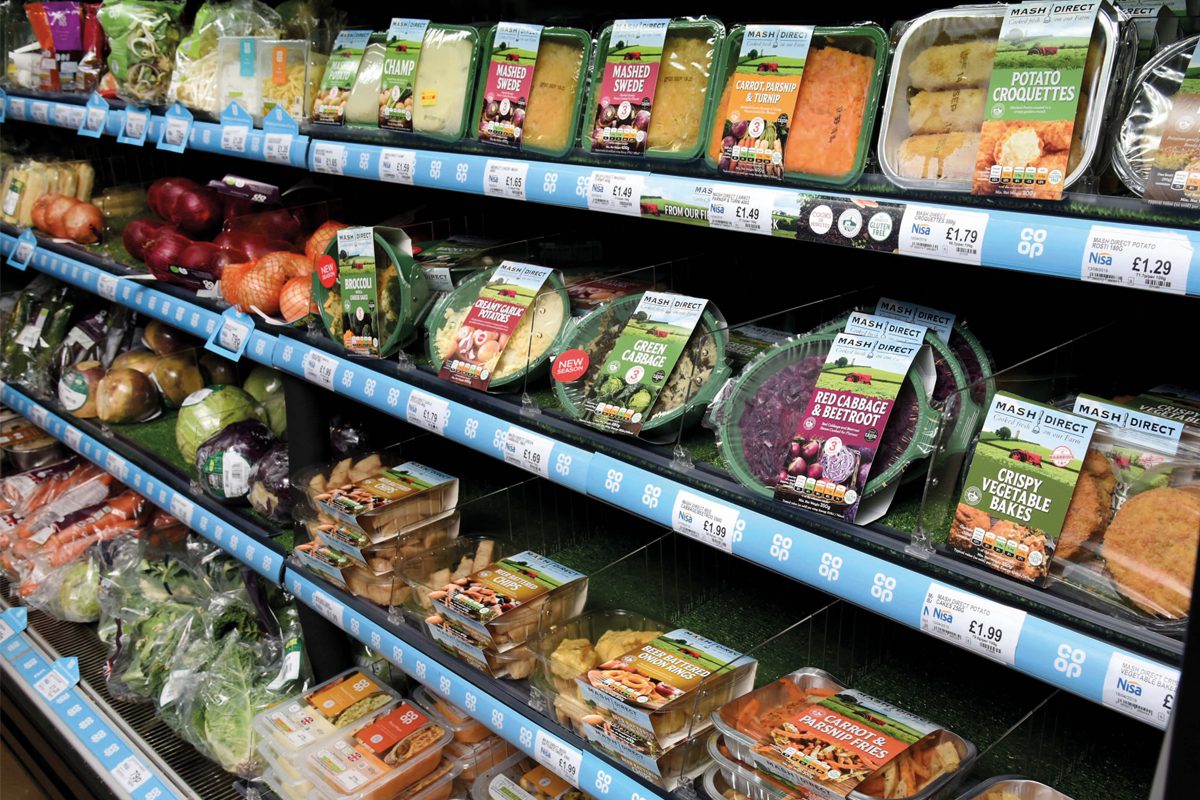 The result is that visitors to Pinkie Farm are now greeted by three self serve drinks machines, a full section of food to go that includes a pizza oven and an ice cream counter, and two double-sided banks of chilled produce. And that's before they even see a single shelf of ambient stock.
Carrying out a full refit without closing to customers was no easy task, and might have even seemed a bit unnecessary for a store that has only been open since 2014.
It is moving towards a hybrid between foodservice and a convenience store.
But Dan is unequivocal in his belief that stores must continually modernise.
"You have to be willing to take on the challenges. The stores that really want to secure their future have to be looking at how they can start driving more margin, driving more footfall, and I think that currently the only way of doing that is around increasing the focus on food to go and fresh.
"We are trying to redefine what convenient means, to an extent, and I think it is very much moving towards fresh, food to go, meal solutions.
"That is the way the industry is moving as opposed to trying to sell things like tins of beans and general ambient groceries. Those are the kind of things that people are still going to the supermarkets for, and we don't make a lot of money on that," he said.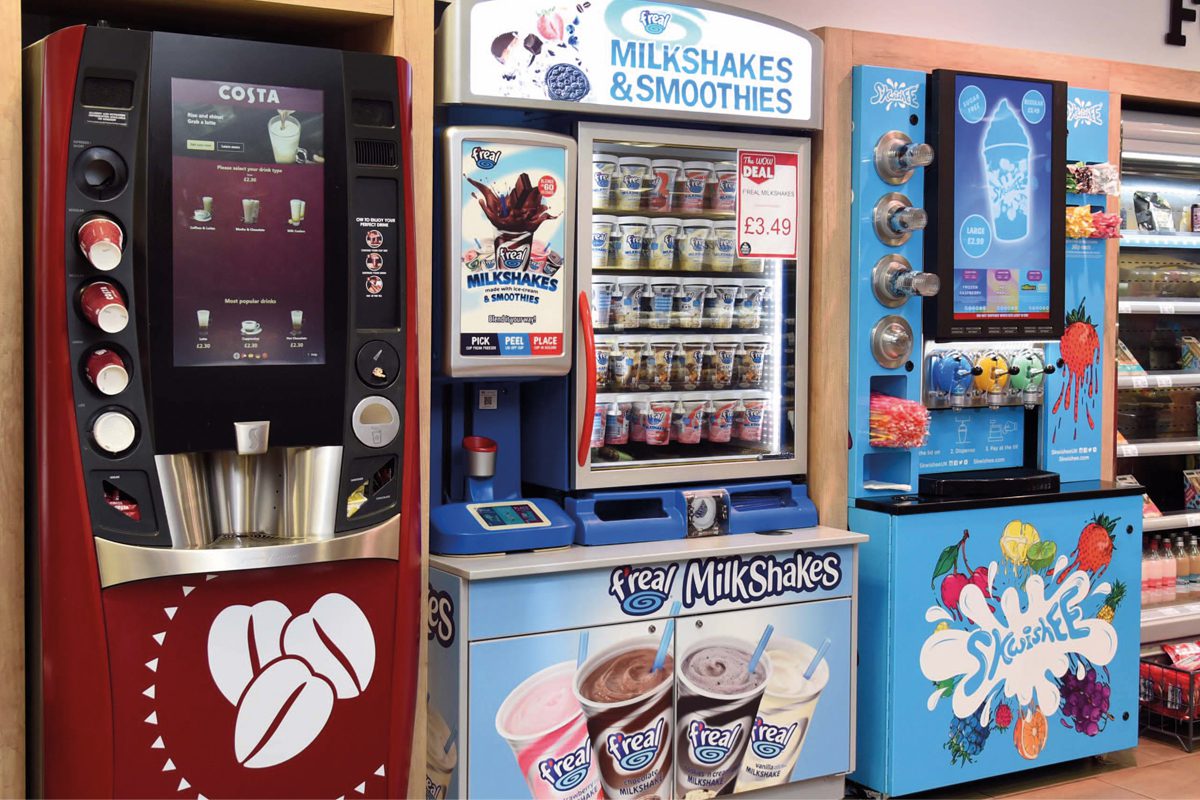 And according to Dan, the decision to refit Pinkie Farm has certainly paid off: "We are seeing a strong increase in margin across the entire store as a result, we are seeing a much higher basket spend, footfall has increased as well."
Dan reckons the rising demand for chill products has been driven by busy consumers looking for meal solutions, but not necessarily ready meals.
"You've got customers who want to cook from scratch and customers that want a full-on ready meal, but there is quite a big gap between that isn't necessarily being addressed at the moment.
"People are looking for part-prepared products, that make them feel like they are cooking something from scratch but they aren't necessarily doing all of the legwork.
"It is where a lot of the growth is coming from: things like Mash Direct pre-prepared veg or marinated meats that saves the customer having to marinade it themselves," he said.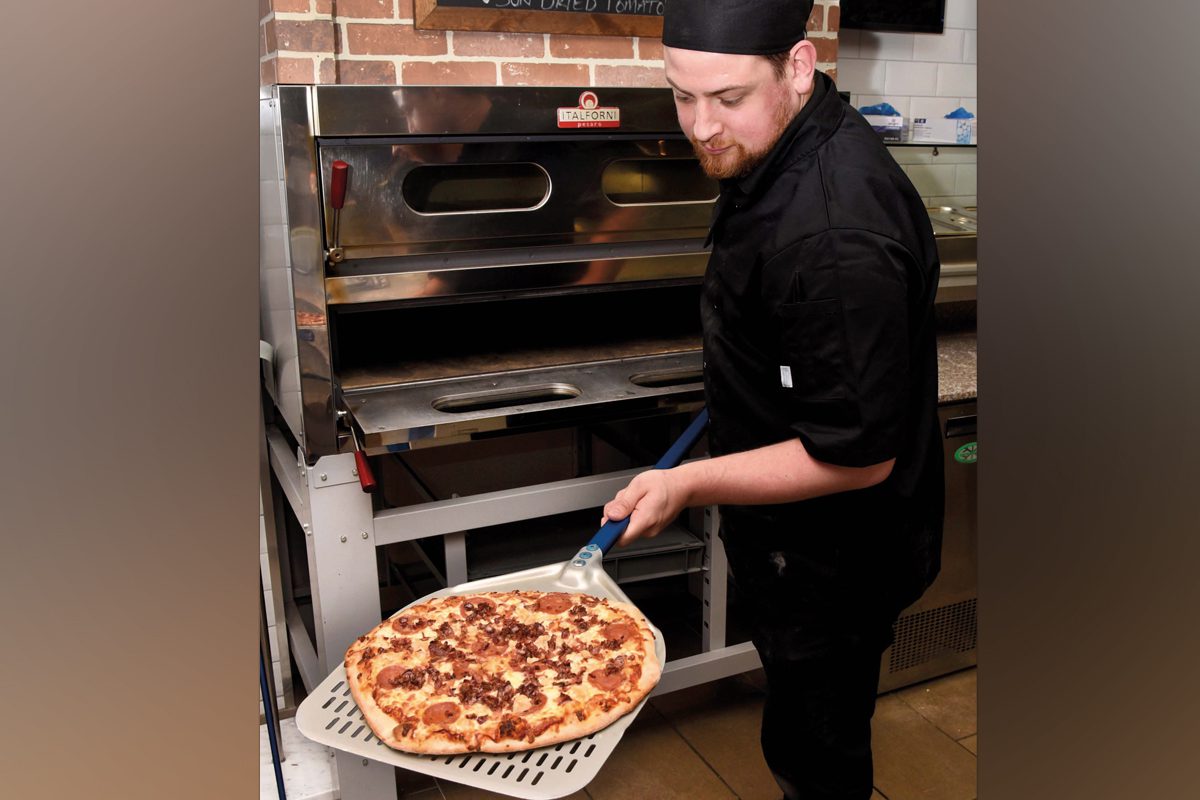 When these products sell it spells good news for retailers thanks to their high margins. But what about when they don't?
"You've got to appreciate that to have the availability needed to be able to develop the chill you do have to accept a level of wastage, which is a bit of a change for a lot of stores.
"If they are trying to increase their fresh, they might still expect the same amount of wastage but with much bigger ranges. That is not necessarily going to be the case.
"The way around that is that you have to target the high-margin products and make sure that you have the price point right.
"The own-brand stuff from the Co-op is allowing us to do that, and a lot of the food to go. It gives us a buffer that allows us to have strong availability, a reasonable level of wastage (to allow that availability), but still a good profit margin."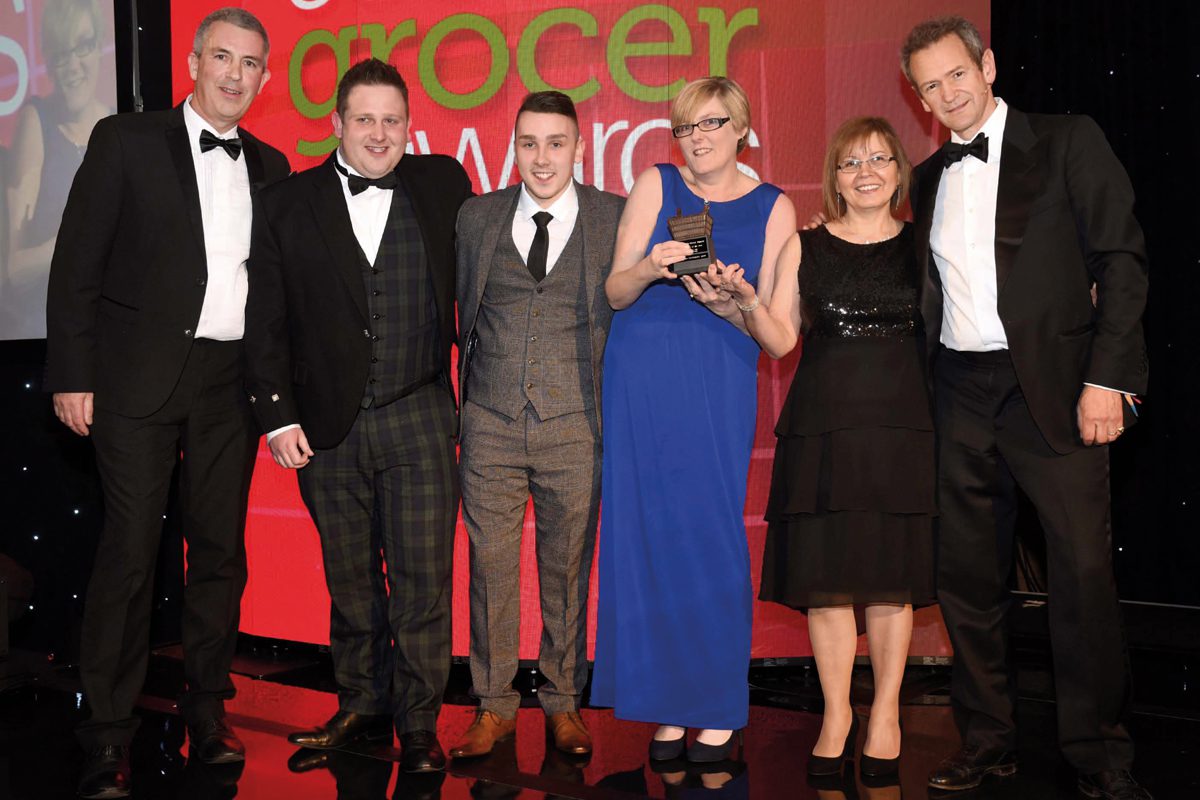 More than just a buffer to combat wastage, Dan's extensive food to go even puts some foodservice venues to shame.
His team make their own ice cream in store, as well as fresh pizzas in a custom-made oven. These are served alongside curries, pasta dishes, soup, bakery products, and a range of Chinese food that is about to be introduced.
"We had a relatively successful breakfast and lunch offering, but we recognised we weren't getting much sales from the food to go in the evening.
"So the pizzas, the ice cream and a lot of the hot dishes are to tap into the evening trade. And now probably around 40% of our food to go sales are coming from after 4pm in the afternoon," said Dan.
"I think it's very much moving towards an Irish c-store model, of a hybrid between foodservice and a convenience store.
"There's got to be a lot of focus on food to go. That doesn't need to be necessarily complicated – a lot of the products we are making we have tried to keep them as simple as possible – but it is very much why the majority of our customer base are coming in now."
A key footfall driver for Dan has been his collection of three self-service drinks machines: Costa, F'Real and Skwishee.
Installing all three was not cheap, but Dan said that the machines quickly paid for themselves.
"The Skwishee especially, within the first four days we had paid off the entire year's investment for it really. And the same kind of figures for the F'Real machine. So it was very much worthwhile for us.
"The key for convenience stores at the moment is giving the customers a reason to come in the first place, and certainly between the three machines they really do help drive customer footfall.
"Which has helped drive basket spend across the rest of the store as well. It is another point of difference."
And despite plenty of doom and gloom, Dan thinks retail is still full of opportunity.
"There are a lot of challenges but personally I think it is quite an exciting time because it is encouraging people to really start redefining what a convenience store is. I think we are going to have a lot more interesting stores as a result of that," he said.
• To see more of Nisa Pinkie Farm, head over to YouTube.com/scottishgrocer or the Scottish Grocer social media pages.