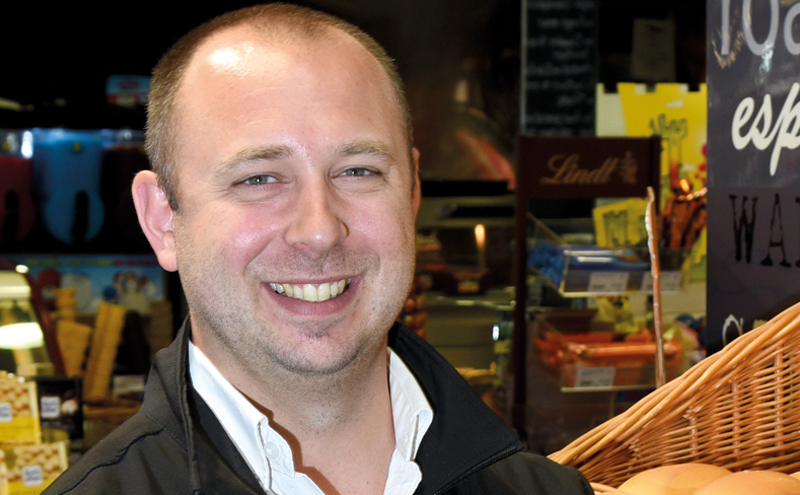 [box style="0″]
Symbol: Nisa
Suppliers: Stuarts of Buckhaven; Country Choice
Franck is the co-owner of the Giacopazzi's business alongside his wife, Joanna, the great-granddaughter of the firm's founder.
The couple took over the store from Joanna's parents when they decided to retire.
The original store in Milnathort has been open since 1910, but the couple opened a second Giacopazzi's outlet in Kinross in 2016.
The Kinross store won Scottish Grocer's Bakery Retailer award for 2017, but this year it was the turn of the Milnathort shop, with judges impressed by the fresh and wrapped bread on offer.
The Milnathort Giacopazzi's is best known for its authentic Italian ice cream, but it also has an on-site Post Office that is open from 5.30am-10pm, seven days a week.
[/box]
AS a Frenchman who moved from Toulouse to Scotland, you would expect Franck Casonato to know a thing or two about bread.
And it was this French wisdom –along with the expertise of his wife and co-owner Joanna – that helped guide Giacopazzi's Milnathort to success in the Independent Bakery Retailer of the Year at the 2018 Scottish Grocer Awards.
Bakery is a real focus in the Kinrosshire store, with three distinct bread fixtures within the shop.
One stand is for wrapped bread, there is another for fresh rolls from Stuarts of Buckhaven, and a separate section for croissants and pastries that are baked in house.
On top of that, there is a hot food to go counter that includes pasties, stovies and sausage rolls, as well as a chilled sandwich section featuring Giacopazzi's own freshly made sandwiches.
The store's French bread, pain au chocolat and croissants come frozen from Country Choice to be baked in-store every day. While its not the process used at the top Parisian boulangeries, Franck is impressed by the results.
"Our croissants and pastries are actually better than some that I have had in France. I was on holiday there two weeks ago and one morning I stopped by to get some croissants and they were rubbish. Ours are actually really good quality."
When it comes to fresh rolls, Giacopazzi's is supplied with six varieties from local baker Stuart's of Buckhaven: including plain, floury, brown, wholemeal, cabin and buttery.
To keep wastage low, Franck said that they record exactly what loose rolls they sell, with those that go unsold being returned back to Stuart's at night. In order to use this 'sell or return' scheme, wastage must be below 20%, so Franck and his team have mastered the art of changing their bread displays throughout the day to keep sales steady past the traditional morning peak.
"The croissants and pain au chocolat don't really sell in the afternoon," he said, "so we tend to put something else out instead."
The bread display has itself also been moved around, with Franck and Joanna now having the wrapped bread opposite the milk towards the front of the store.
This might be contrary to conventional 'bread at the back' wisdom, but Franck said it was designed with shopper flow in mind.
"We tried to think about how people shop. Customers first come in and have the magazines, and then the flow is that they go around to milk and bread. It's how people shop, that was our thinking at the time. And it's working."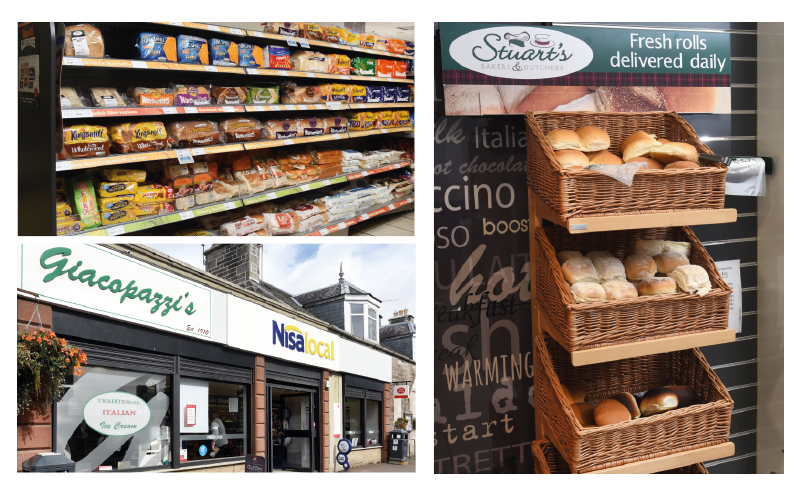 This retailing instinct now seems to be second nature to Franck, but when he first started in Giacopazzi's he had absolutely no background in the industry, having originally trained as a coppersmith.
"It was definitely different. I was building parts of planes and things like that, so not exactly retail.
"But Joanna and I met in France, her parents wanted to retire, and they asked us if we wanted to take over. We just thought 'let's try it' – and we did."
Franck quickly learned the ropes after arriving in Milnathort, but that might have been helped by the fact that his wife Joanna is part of one of the most experienced retail families in Scotland.
The Giacopazzi's have owned a store in Milnathort since 1910, and Joanna is the great-granddaughter of the business' founder. With retail in the genes, Joanna and Franck were well equipped to deal with the extreme weather conditions of 2018, and the impact it had on the bakery aisle.
"Bakery is quite weather dependent," said Franck, "when we had the big heatwave in the summer we found we were wasting more bread because people weren't buying it. I'm not sure if they were focusing on beer. We just had to be very careful with keeping an eye on it."
But while the heat made things difficult for bread and bakery, the cold wasn't much better, and the 'Beast from the East' snowstorm brought challenges of its own for Franck and Joanna.
"We did manage to get bread but it wasn't easy. We baked everything we had in the cold room, we were baking all through the day, everything we had we baked and sold.
"Everything got cleared out. We didn't get much delivery, but we did manage to source some stuff. The local community were really happy though. We stayed open all through the week, although it wasn't easy."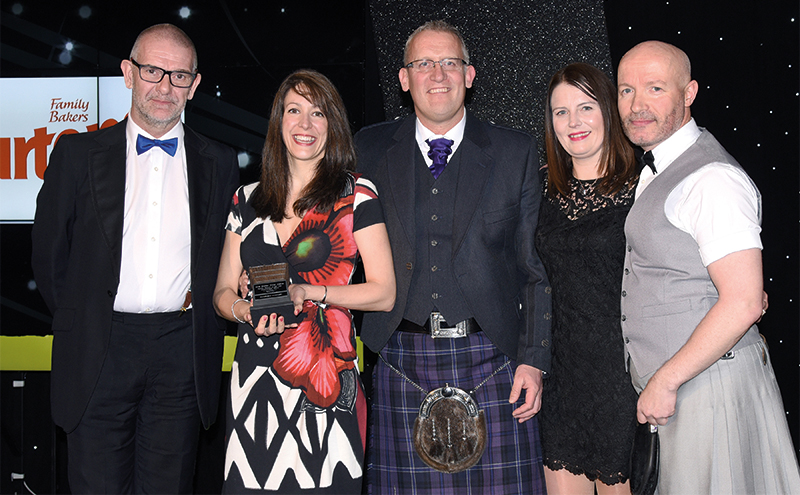 Facebook proved a vital tool for the store during the snowy weather, allowing the Giacopazzi's team to keep customers up to date when deliveries arrived.
"We had people coming in and saying 'I saw on Facebook that you had bread. We were telling everyone to keep an eye on the Facebook page, and we got extra likes around that time because people wanted to know when deliveries were coming so they liked the page. It's been a really good way to communicate with people, it is really important I think."
Be it online or otherwise, Franck and Joanna have found that adapting to change is the best way to keep Giacopazzi's thriving more than a century after it first opened.
To adapt to changing dietary requirements the store now stocks Warburtons Gluten Free, and several new Co-op lines have been introduced following the cooperative's purchase of Nisa.
"We are just trialling things, looking at bringing in Co-op products, delisting Heritage ones, and seeing how they go. Some Co-op lines are doing really well, like crisps and chilled foods. We are just trying to sort out what is better and take the best of each.
"Some customers are a bit confused, but we just explain that they are getting the best of both, the products they like from Heritage and the products they like from the Co-op."
But as a Frenchman working with Scottish bakery products, surely one of the biggest adjustments for Franck must have been getting used to the well-fired roll?
Apparently not.
"I really like them actually," he said, "they are traditional!"