McColl's overhauls a former pub site to create a roomy c-store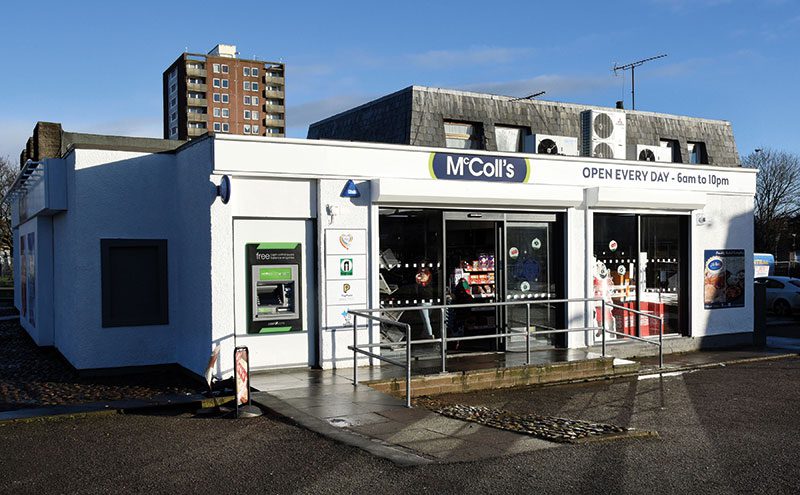 THERE are few customers who will thank you for closing down the local pub. However, at McColl's in Tillydrone, Aberdeen, that's exactly what has happened – but with positive results.
Following a compulsory purchase order at the store's previous site nearby, McColl's was forced to find a temporary home for a business not long purchased in its recent acquisition of stores from the Co-op. At 30 yards away, The Broadsword Pub, a community pub with its best days of trading behind it, seemed like an ideal spot.
Despite the scale of the job at hand, with the former pub trading until handing over the keys last summer, James Simpson, area manager for McColls, said the transition between stores was a perfectly smooth one.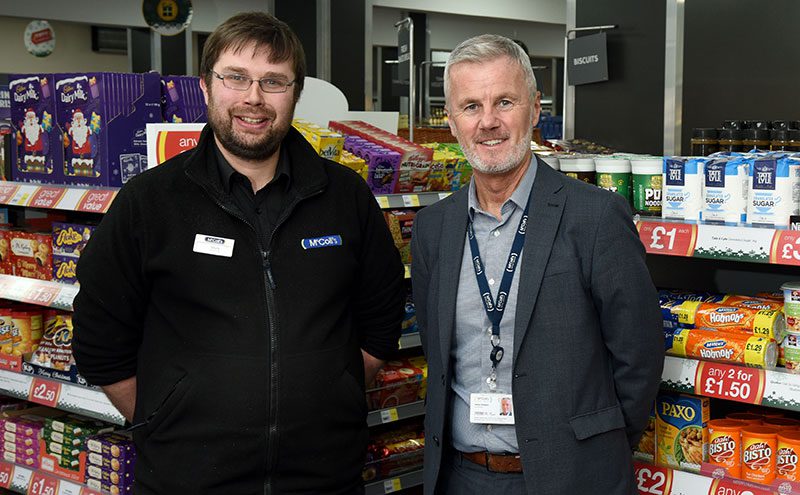 "We traded at the former store until the end of August. We closed it on one day and opened the new store on the following one," he said.
"We had four weeks for renovation. Vertex was our main contractor for this job and we also have our own development team. Vertex came in for the first three weeks and they were ripping out the bars, knocking down walls, putting up new walls, putting in new flooring. In the stock room there's still lounge seats and even a dart board."
A fairly unusual project, converting an old pub into a new McColl's store was not without its challenges, with major work including knocking down an exterior wall to create an appropriate glass frontage and doorway – the bar had previously traded with a small side door.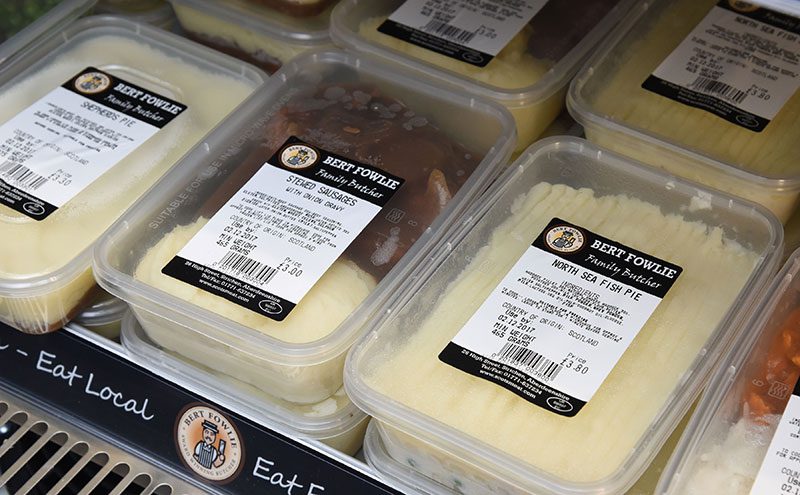 Despite starting from what James described as "virtually square one" the torch-and-rebuild approach has had its advantages, allowing James and store manager Mark Proctor to create a store layout that allows the best performing categories to shine.
"We've introduced new counters for bakery. There isn't a local baker for this area so we introduced a bakery counter as well as a coffee-to-go machine, hot dogs and hot food.
"Overall turnover has actually grown more than 10% since we've moved," said James.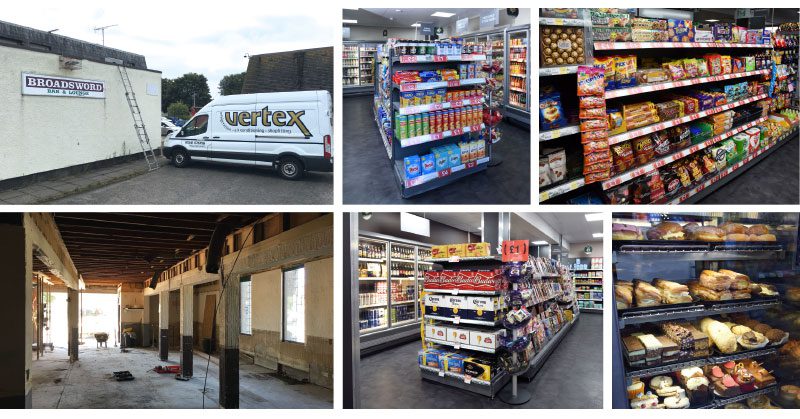 Food to go isn't the only area that's been beefed up, Peterhead butcher Bert Fowlie has also found his way into the store's new chillers, offering a range of locally-sourced fresh meat and ready meals.
Chilled looks set to be an area ripe for expansion in the future across the McColl's estate, with the Safeway brand returning this year and James is optimistic about the partnership with Morrisons: "I'm definitely looking forward to it. We should have more brand recognition with Safeway than the Heritage brand. I think our fresh will be better, I've been over the new fresh training.
"There are three videos and four modules and it is about looking at quality and keeping things clean and fresh and looking at availability. We can get on once Safeway comes in and develop a real focus on it."