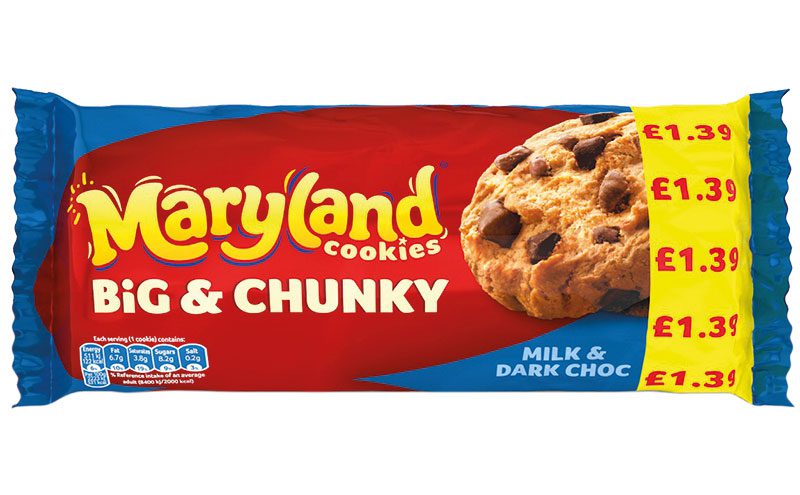 BURTON'S Biscuit Company is expanding its Maryland cookie brand with its new Big & Chunky line.

The new range has two variants – Milk & Dark and White Choc & Caramel.
Each has an RRP of £1.49 for 180g with the Milk & Dark version available as a £1.39 PMP.
UK and Ireland marketing director Mandy Bobrowski said: "Maryland is the number one branded cookie in the UK, growing at 9.5% year on year.
"With Big & Chunky, we're bringing our best-loved cookie recipes into a bigger and chunkier format that's perfect for a slightly more indulgent treat.
"We're also tapping into the impulsive nature of biscuit shoppers with a PMP format ."