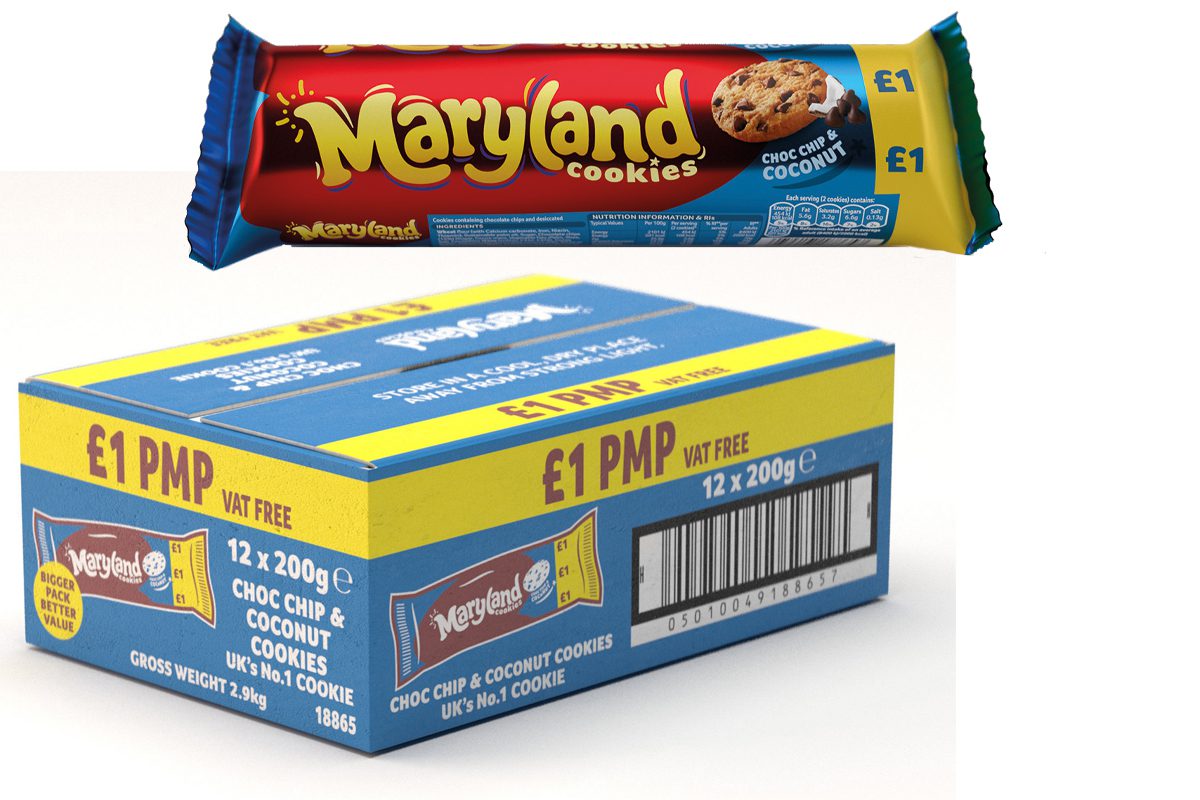 BURTON'S Biscuit Company has expanded its Maryland range with the launch of a new PMP exclusive to the convenience channel.
Launched on 1 October, Maryland Choc Chip and Coconut is rolling out in a £1 price-marked 200g pack. The new flavour joins Burton's recently launched £1 200g PMP range, which replaced the 99p 136g range.
According to Nielsen figures for the year to 8 August, coconut and chocolate flavoured biscuits are enjoying 122% year-on-year growth, up 65% within the convenience channel.
Burton's reckons this shows there is strong consumers demand for the flavour combination.
Kate Needham, marketing director at Burton's Biscuit Company said: "In recent years there has been an explosion of new flavours and textures within the biscuit category. The new Maryland Choc Chip and Coconut variant combines the delicious, yet permissible 10g cookie shoppers know and love, with a delicious coconut flavour, ideal for an afternoon or evening treat with the family.
"We believe Maryland Choc Chip and Coconut will be incremental to the Maryland brand and drive category growth by offering an on-trend flavour that will appeal to new shoppers," she said.