Flavoured water hits the spot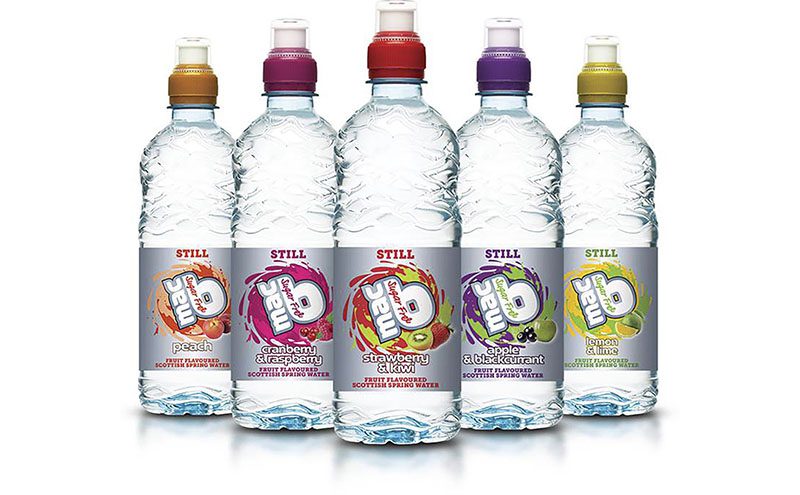 THIS summer, soft drinks with added sugar will be the subject of a special levy for the first time as the Westminster government looks to tackle obesity by bumping up the price of higher calorie drinks.
Whether the sugar tax will have much of an effect on obesity rates is yet to be seen, but at any rate it looks like the public are ahead of the curve as demand for healthier alternatives continues to rise in stores across Scotland – with flavoured water one segment that's benefitting from the trend.
Scottish water brand Macb offers a range of flavoured waters and the brand's marketing director Mark Edge reckons demand for healthier options is helping to push category revenues skywards.
"The demand for healthier soft drinks and an increase amongst consumers looking for no-added-sugar options has resulted in sales for the flavoured water category," said Edge.
"Flavoured water offers a great compromise between water and taste and Macb offers consumers quality and provenance at an affordable price."
One key trend we're seeing is water on the go.
Describing flavoured water as a "great compromise" for consumers seeking out something with a bit more taste than water, but without the calories, Edge suggested retailers should stock up on a variety of formats to meet demand.
"Still flavoured water is a popular choice for the evening meal and retailers should therefore consider offering both a 1.5L family serve and 500ml single for on-the-go consumption. Macb is Scotland's number one flavoured water brand and delivers the balance between hydration and taste with a range of delicious fruit flavours – all of which are made from natural Scottish spring water in Macduff, Aberdeenshire plus they're sugar free," he said.
And while convenience stores may excel in the instant consumption space, Edge reckons retailers could see their revenues grow further through a solid take-home flavoured water range.
"One key trend we are seeing is 'water on the go' where consumers are keeping more cupboard stock of water for use out of the home. We're also seeing an increase of impulse buying. We predict the trend for more water consumption occasions will continue to grow and is one that retailers should not ignore," he said.
For anyone on the fence about what to stock and where, Edge also offered suggestions on how best to utilise the Macb range.
"Retailers should consider stocking a core range of mission products such as the individual 500ml – ideal for food to go drinks occasions, 6x500ml – perfect for families stocking the cupboards and water on the go missions, 1.5L – ideal for the instant evening meal occasion," he said.