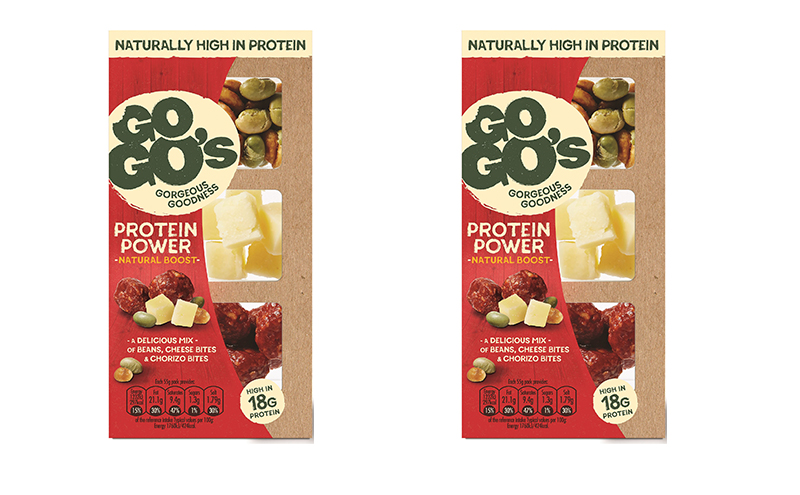 KERRY Foods has given its recently launched GoGo's Protein Snacks a makeover in a response to customer and shopper feedback.
The new packs feature cheese more prominently as well as featuring larger windows and food photography, steps which Kerry Foods reckons will make the brand easier to shop within snacks.
Matt Paterson, GoGo's brand manager at Kerry Foods, said: "Because the concept of the Protein Snacks is such a new and innovative addition to the market, we recognise that we need to do more to help consumers understand what they are and their benefits.
"With the rising trend of protein, we wanted to really lead with this element, but also highlight that GoGo's is more than just a cheese snack.
"To help communicate the messaging of the new snack, we have also tweaked the names: from Oat-Tastic to Protein Snack, Oat Boost; Full of Beans to Protein Snack, Crunchy Bean Boost; and Protein Power to Protein Power, Ultimate Boost to really play up the protein element."