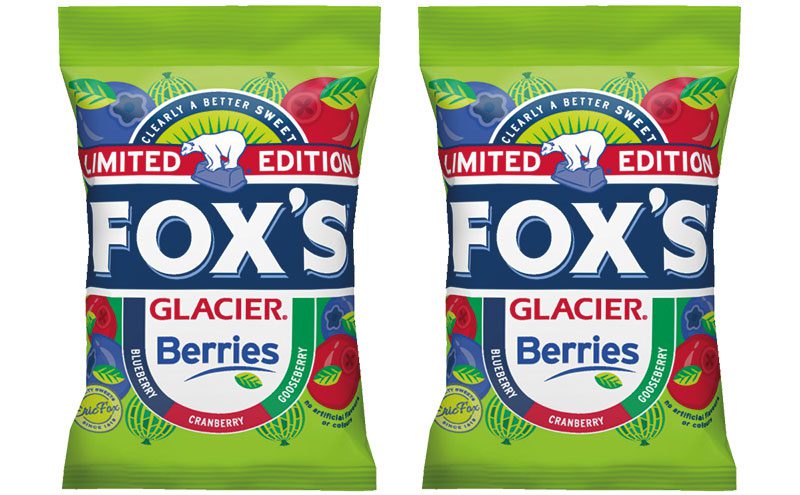 CLIMATE change may be worrisome but there's no harm in Big Bear Confectionery's latest move, adding some warmer flavours to its Fox's Glacier brand.
The Fox's Glacier range has been extended with the introduction of Fox's Glacier Berries, a special-edition mixed bag containing three different flavours: blueberry, cranberry and gooseberry.
Fox's Glacier Berries are available in 200g sharing bags on a limited run scheduled until the end of the year. The limited-edition pack will sit alongside Fox's core range of Glacier Mints, Glacier Fruits and Glacier Dark.
Andrew Ovens, marketing manager at Big Bear Confectionery, said: "After the success of our Fox's Glacier Ice Cream Favourites limited-edition variant, which was available throughout the summer, we decided to offer Fox's fans another special flavour to look out for.

"Berry flavours have seen huge popularity across a number of categories in recent years, so we saw this as a great area of NPD.
"Combining classic blueberry with more unexpected cranberry and gooseberry flavours, we're confident the trio of flavours will be a hit with consumers looking to try something new."