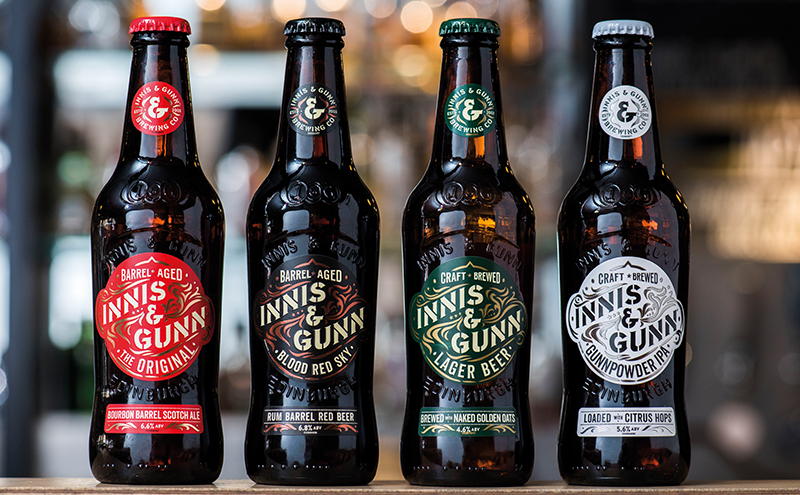 SCOTTISH brewery Innis & Gunn has a new look thanks to a packaging revamp that's been rolled out across its core barrel-aged and craft-brewed beers range.
Bottles benefiting from the facelift are Innis & Gun Original, Innis & Gunn Lager, Gunpowder IPA and Session IPA as well as the recently reformulated Blood Red Sky – a rum barrel finished beer which is now made from Jamaican Rum Barrels.
The core beers in the Innis & Gunn range are now also said to benefit from an improved barrel-ageing technique which involves breaking down barrel staves, toasting them and putting the pieces into the beer during the ageing process.

Dougal Gunn Sharp, founder and master brewer at Innis & Gunn, said: "First and foremost our mission is to push the boundaries of craft beer, to keep evolving and developing new ideas and techniques.
"I'm enormously proud of our commitment to quality and innovation, resulting in our new unique barrel into beer method of barrel-ageing."