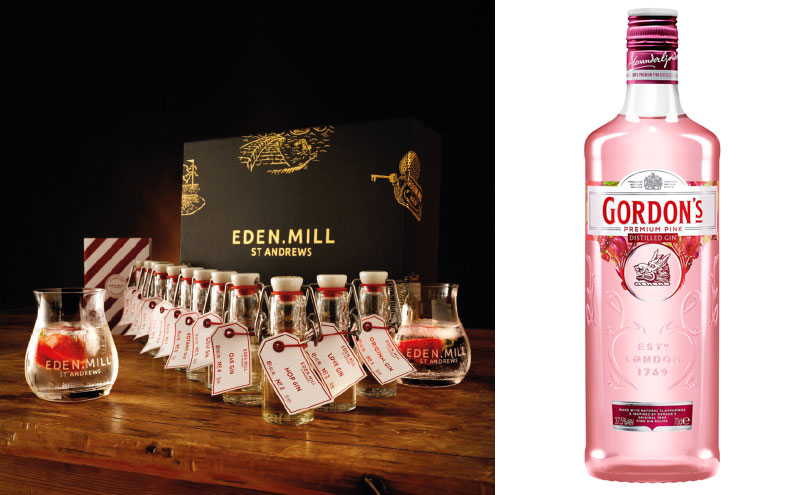 EDEN Mill distillery has launched a miniatures gift set containing 12 Gins of Christmas.
Featuring the results of a year's experimentation from the entire Eden Mill team, the set – priced at £69 – includes Original Gin, Love Gin, Hop Gin and Golf Gin and others.
To meet demand, the team has doubled production this year with 20,000 12 Gins of Christmas sets ready to be dispatched to gift-hunters from edenmill.com.

Tapping into the pink gin sub-sector, Diageo has launched Gordon's Premium Pink in time for Christmas.
Combining the sweetness of raspberries and strawberries with the tang of redcurrant, using only natural flavours, the gin is available now with an RRSP of £16.50.
The launch is being supported with a £2.1m marketing investment, including digital and social media activity.