Health concerns can't kill confectionery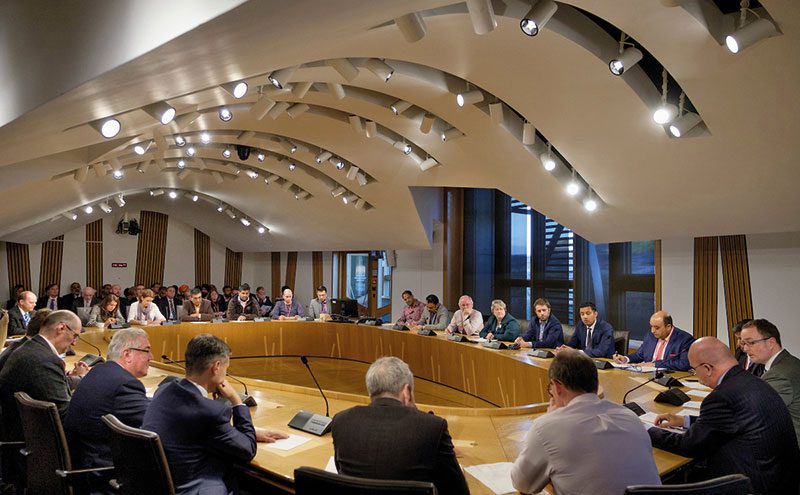 THE level of responsibility which retailers should be expected to carry when it comes to the nation's health was the subject of heated debate at the last meeting of the Cross Party Group of Independent Convenience Stores at Holyrood, with the possibility of extending the sugar tax high on the list of concerns.
Debate on the subject was sparked by the release of controversial research recommending in-store promotion of unhealthy food be cut and the sugar tax extended to help tackle obesity to improve Scotland's eating habits.
The research was commissioned by Food Standards Scotland and produced by Professor Leigh Sparks of Stirling University's Institute for Retailing Studies, with policy suggestions including introducing restrictions on promotions similar to existing legislation on irresponsible alcohol promotions.
As the battle of ideas over how best to tackle Scotland's ever expanding obesity epidemic rages on, with questions of retailer responsibility hanging in the air, Mark Roberts, trade marketing manager at Perfetti Van Melle has weighed in with his assessment of how the confectionery category could be affected by a war on sugar.
[box style="0″]
Controversial policy ideas
Sugar 'levies' for sweets introduced along the lines of the 'sugar tax'
Product and display information be enhanced, standardised and regulated.
A Food Retail Standard be developed to rebalance promotion of healthy and unhealthy products
– University of Stirling for Food Standards Scotland
[/box]
Roberts highlighted the overlap between government sentiment and public opinion which could see sugar consumption drop in the future.
He said: "The government obesity plan states: 'All sectors of the food and drink industry will be challenged to reduce sugar across a range of products that contribute to children's sugar intake by at least 20% by 2020, including a 5% reduction in year one'.
"It comes as little surprise that 92% of consumers are actively trying to reduce sugar in the food they buy."
Roberts reckons that despite the potential for sugar confectionery demand to drop, the category will retain its value by picking up sales through increased demand for low and no-sugar treats.
"At PVM, we want to reassure retailers that these sales are not lost and can be redeemed within other sectors, such as bags and by adding reduced and sugar-free variants to their range," he said.
"We're committed to providing retailers with a breadth of range that ensures they have a full suite of products to cater to every demand."
It comes as little surprise that 92% of consumers are actively trying to reduce sugar in the food they buy.
Roberts highlighted PVM's Fruittella Sugar Free and Reduced Sugar brands as the kind of healthier option that should plug the gap left by any loss of sugar confectionery sales, and he suggested retailers stock both kinds of confectionery to let customers make up their own mind.
"Our new Fruittella Sugar Free and Reduced Sugar can be stocked alongside our classic range, giving shoppers the chance to decide for themselves," he said.
"Consumers are always going to want to treat themselves with confectionery and unlike other products, it's not a surprise to them that it contains a high level of sugar, but that doesn't mean we should ignore the war on sugar.
"We've reacted in a considered way, responding with fantastic alternatives for those who are looking for sugar-free treats."