Considering the reasons for store visits could be key to success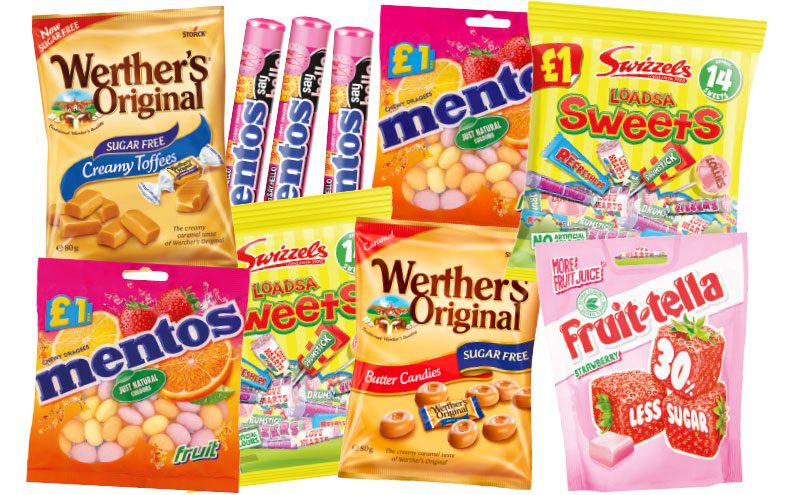 CONFECTIONERY is big business for Scotland's convenience stores, with the category providing a welcome boost to basket spend through both impulse sales and a host of growing shopper missions.
To aid retailers in their quest to extract some sales from the Scottish consumer's famously sweet tooth, confectionery firms have offered their assessment of the category while providing advice on some steps that should help set a store apart from its competition.
Mark Walker, sales director at Swizzels, reckons sugar confectionery remains "hugely popular" with both adults and children, meaning a strong offer in store can have a positive impact on the whole business.
"Retailers need to be mindful that the confectionery industry is constantly moving and evolving, with consumer demands altering to focus on value-for-money and sharing occasions such as the big night in," he said.
"Stocking best-selling lines is important when it comes to meeting these demands, as consumers are looking for a sweet treat from brands that they recognise and enjoy.
"We are always looking for ways to bring innovative products to the market that entice consumers and meet their demands."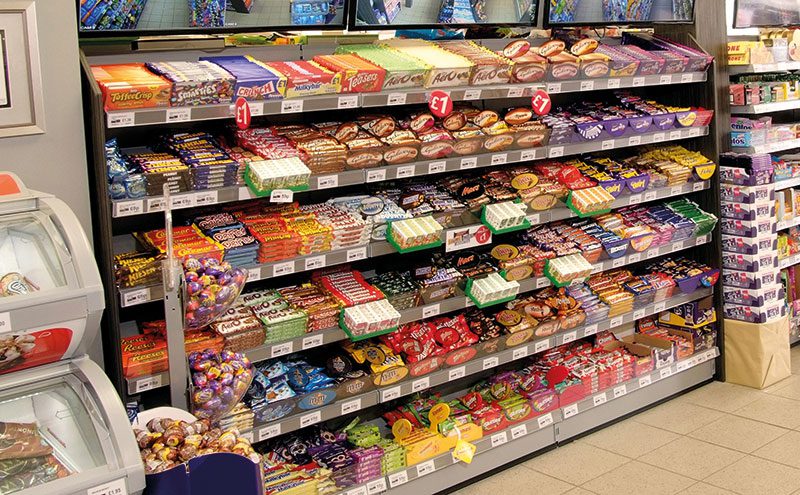 As the drive shaft of the retailing engine, consumer demand is the key link between product and purchase, without which the whole thing falls apart, so it's vital retailers continually consider their customers when ranging and presenting confectionery.
Considering various shopper missions is one way in which retailers can hope to present a confectionery offer which meets consumer expectations and Walker reckons the big night in occasion in particular is a proven winner when looking to boost basket spend – and it's an occasion that's been good to Swizzels.
"Sugar confectionery is always a strong seller with shoppers making big night in purchases, and ticking all the boxes as a value-for-money, eye-catching product that is great for sharing during a big night in is the Squashies sharing bag," he said.
"Since the launch in 2012, the Squashies range, which sees classic and much-loved sweets such as Drumsticks and Refreshers 'squashified' into softer foam gum versions, has seen phenomenal success. Squashies continues to be the fastest-growing sugar confectionery line in the UK marketplace."
Mark Roberts, trade marketing manager at Perfetti Van Melle, also suggested retailers take shopper missions into account when assessing their confectionery range and he reckons the broad appeal of the category means there are many occasions on which retailers can pick up some additional sales.
[box style="0″]
+5.6%
Growing at 5.6% in convenience stores, bags represent "by far the biggest growth opportunity for retailers".
– Perfetti Van Melle
[/box]
"Convenience retailers should focus on shopper missions as this is where the most growth potential is. Top-up shops, food to go and meal for tonight are the three most popular missions and are all in growth with no sign of slowing down.
"Confectionery will always be a treat product and is versatile enough to fit into any basket regardless of the mission. This represents a significant opportunity for convenience retailers and demonstrates why it's so important to offer breadth of range to maximise sales," he said.
Confectionery may have a broad appeal, but the category hasn't been isolated from changing shopper habits. Roberts highlighted changes in the way consumers approach their weekly shop and warned that there is a risk of losing out to the big multiples even when it comes to single bar impulse sales – traditionally the strong suit of convenience retailing.
"As with most categories, confectionery has seen a shift in shopper habits. Convenience remains the largest segment but store size is no longer a defining factor, instead 62% of people are using supermarkets for top-up shops compared to 56% using impulse stores," he said.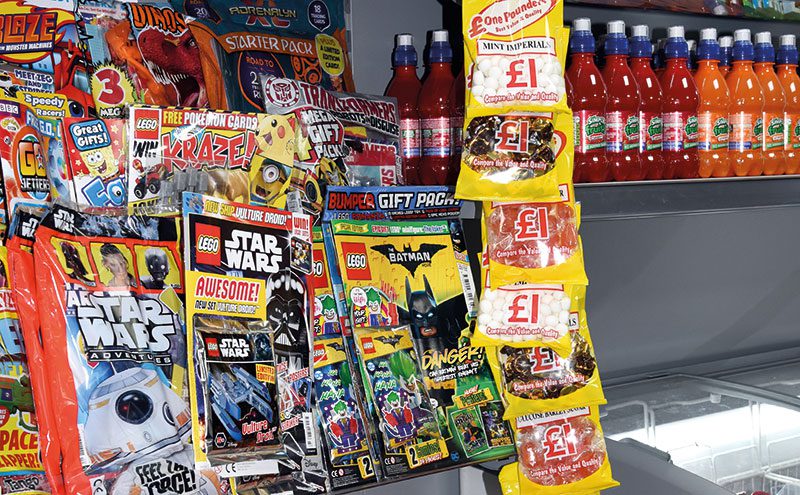 If retailers want to take the fight to the supermarkets, Roberts suggests offering a range with the breadth to compete, as well as playing to traditional c-store strengths.
"Offer breadth of range to enhance customer choice at shelf, not just within flavours but within positioning, texture and ingredients.
"Convenience stores have the greatest market share for kids and singles purchase, and 90% of purchases are finalised in store. Play to your strengths and ensure your main fixture is eye-catching and easy to navigate.
"Mints and gum are key offerings for the on-the-go convenience consumer, so make sure these are placed prominently at point of purchase to capture impulse sales.
Consider creating a highly visible £1 zone where you stock PMPs or multibuy deals in a central position.
"Consider creating a highly-visible £1 zone where you stock PMPs or place multibuy deals in a central position of the fixture with sign-posting to grab attention. Dual-face best sellers to ensure they remain in stock," he said.
Andy Mutton, sales director at Storck UK, the firm behind Werther's, also highlighted the importance of solid merchandising to confectionery sales, and he offered some advice for retailers.
"Retailers should make the fixture easy for shoppers to navigate, laying it out in a logical way that will facilitate category growth," said Mutton.
"There has been a noticeable increase in retailers segmenting their confectionery aisles according to consumer occasions or sub segments, thus making it easier for shoppers to engage with the category, for example sugar confectionery, on-the-go and gifts."