Gifting, impulse and premium key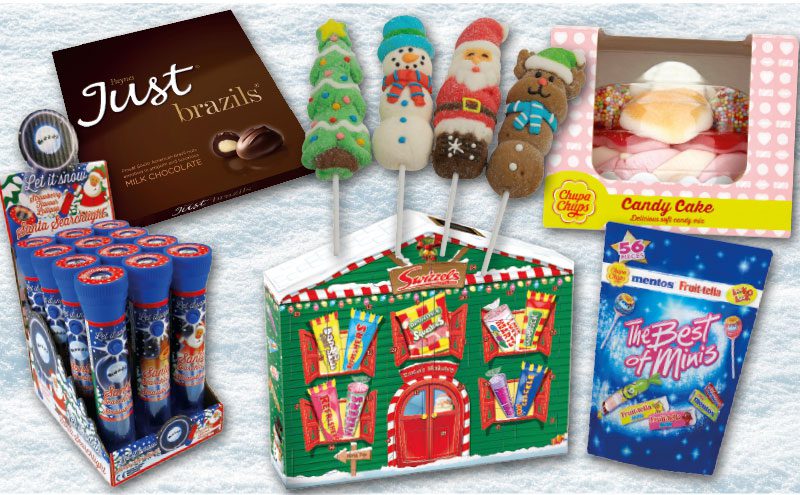 WITH summer coming to a close, Santa Claus will soon be coming to town, carrying plenty of sweet treats and providing retailers with an opportunity to make some big gains through confectionery.
A number of top confectionery firms serving Scotland's convenience retailers have weighed in with what they believe are some of the key considerations for the season.
Dan Newell, confections marketing manager at Wrigley reckons Christmas is crucial to the confectionery category, and retailers need to get planning now to make the most of the season.
"To keep customers coming back as the holiday draws closer and to increase basket spend, it's important to think ahead and stock seasonal impulse confectionery in advance," he said.
The success of the confectionery category can in part be attributed to firms' relentless NPD over the years, according to Newell, who said this working in combination with marketing initiatives should allow the category to maintain growth through the season and into 2018.
Mark Roberts, trade marketing manager at Perfetti Van Melle, pointed to sales figures from last year as evidence of the opportunity.
"Friday 23rd December was the busiest trading day of 2016, with 50% of the population visiting a grocery store. In the eight-week run-up to Christmas, sales improved by £4.6 million compared to the same period in 2015," he said.
"Not only has price per unit increased, but volume and unit sales both improved in 2016. Fuelled by an appetite for a festive celebration after a difficult year, retailers won in the Christmas period."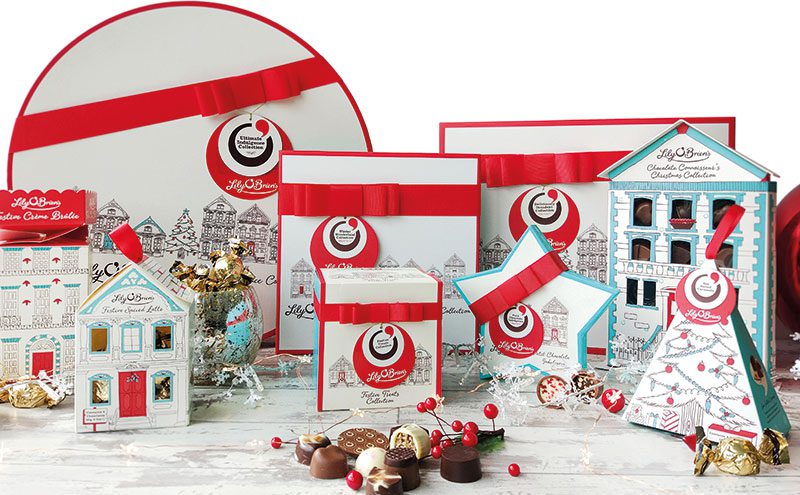 To make the most of this, Roberts said retailers should first ensure they are stocked up on products that will be a sure-fire success.
"For example, 66% of the top 15 selling lines are gifting products, so it's worth ensuring extra space in-store is dedicated to accommodating new displays," he said.
Roberts added that Christmas is all about creating theatre in-store, with novelty items and bright colours to attract customers. He said retailers should consider secondary siting displays for gifting items as these can serve as reminders and capture both impulse and planned sales.
Prepping the store for the season is also a focus for Andrew Ovens, marketing manager at Big Bear Confectionery, who suggested it would be smart to remember that while the faces in store may stay the same, the Christmas consumer is a different animal compared to the rest of the year.
"It's important to be fully equipped ahead of the festive season to ensure you're meeting the different needs of the Christmas customer. We know that consumers amend their shopping habits at Christmas and are far more open to trading up and enjoying a little indulgence," he said.
With this in mind, retailers may wish to boost their stock of sharing and stocking filler format chocolate, he said.
"Consumers need to be able to rely on their local independent retailers for those much-needed sharing bags and boxes of chocolate confectionery for guests during the festive season."
Ovens added that premium boxed products in particular can be a hit over Christmas, and said that some sampling activity may pay dividends in this regard.
"If customers can try the product, they might be more likely to buy it.
"Our research has shown that Just Brazils stand up to the test and we have found trial leads to purchase with this product," he said.
Andrew Marjoram, commercial director at Lily O'Brien's also flagged premium boxed chocolates as an area worth investing in over Christmas.
"As consumers head into stores ahead of the festive period, they are looking for products that offer something that little bit extra special," said Marjoram.
"As a result, premiumisation will be a key trend for confectionery this Christmas.
"Premiumisation offers real room to grow in the confectionary market. Retailers need to focus on how trading up to premium products can unlock new growth and keep momentum in the category."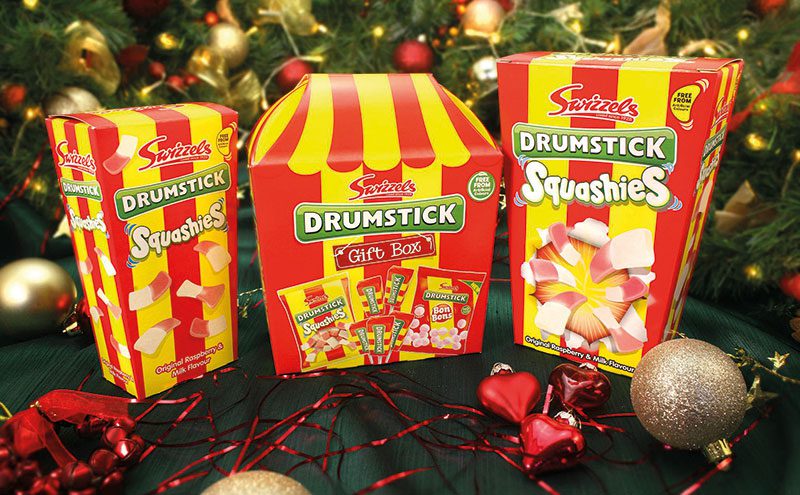 And while plenty of retailers will be well organised, stocking a range of premium and boxed chocolates that's right for their store, the same cannot be said for every shopper heading out this December, which creates a further opportunity for confectionery sales, according to Marjoram.
"Stocking products that appeal to the last-minute Christmas Eve shopper can also help to boost sales. Chocolate confectionery boxed chocolates that are stocked near the gifting aisles can help boost sales," he said.
Timing may not be a forte for some shoppers, but for retailing it's key and Paul Siviter, sales and marketing director at Hancocks has offered some advice on how he believes retailers should ramp up festive activity once Halloween has come and gone.
"Following the surge for Halloween confectionery, we recommend that retailers start building their Christmas confectionery displays immediately, once the 31st October has passed," said Siviter.
From early November retailers can start to add Christmas themed sweets to build impulse buys.
"From early November retailers can start to add Christmas-themed sweets to build suspense with impulse buys and encourage early seasonal sales.
"This will also act as a strategy for increasing repeat customer and improving customer loyalty.
"Due to the fact that there is only a short space of time between Halloween and Christmas, it is important to begin with creating exciting window displays that draw customers in," he said.
"Alongside this, gift ranges can be added to the store's offering along with edible Christmas decorations that will directly appeal to children breaking up from school or secret Santa gifts in the office."
Getting the store set up for the season is crucial, but that's not where a retailers festive efforts should end according to Siviter. The Hancocks sales and marketing director also suggested retailers reach out to their customers through social media platforms to ensure they extract all they can this season.
"Seasonal sales can also be improved by marketing confectionery through social media platforms such as Facebook. Not only will this increase the chance of sales though, it will also allow for instantly and constantly accessible information regarding opening hours and locations.
"Moreover, build up a loyal following that can be directly contacted with offers or promotions and take advantage of the opportunity to develop an air of exclusivity.
"Remember to keep the tone fun and informal and make sure posts are honest and clear as the main target audience is likely to be the younger generation.
"Furthermore it is important to consider that social media is a platform which gives customers confidence to openly pass comment, positive or negative," he said.