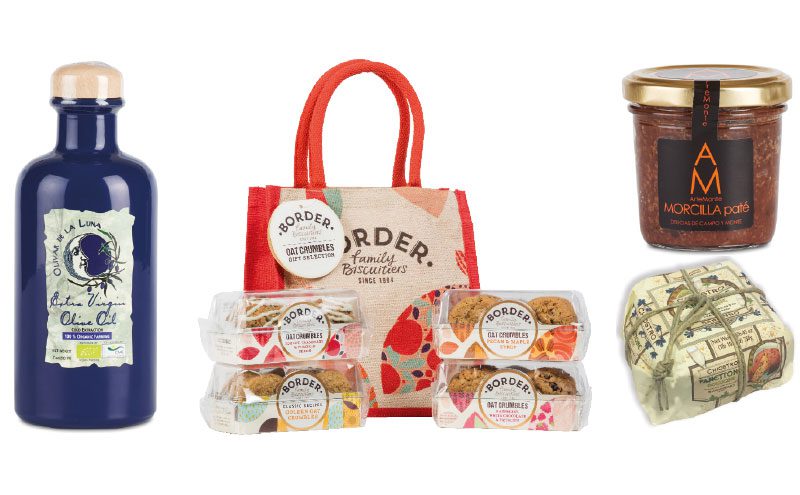 FOOD gifting in the past few years has exploded as what we eat becomes increasing significant – both culturally and socially, according to Spanish food supplier Brindisa, and this is especially true at Christmas.
The firm's James Robinson said: "Customers want to make a statement about quality, and packaging is, for good and ill, a major part of this perception. Its no longer confined to confectionery and we're seeing far more savoury products being packaged as a gifting item.
"This includes everything from beautiful presented charcuterie to stunning miniature samples of premium olive oils and vinegars, such as Olivar de la Luna's biodynamic, organic extra virgin olive oil."
Food importers Empire Bespoke Foods also points to Europe for gift ideas for foodies.
"Italian panetonnes and German gingerbread are firm Christmas favourites and independent retailers will have noticed them making steady progress into mainstream channels," said brand manager Marion Lebreton.
"As a pioneer of this segment, Empire Bespoke Foods offers differentiation through the premium quality of Chiostro Di Saronno. This year to add even more sparkle, the iconic brand has extended their flavoured panetonne range with a 'sparkling wine' variant. So chic!"
For shoppers looking to gift family and friends with premium, indulgent treats, Lebreton suggests retailers should offer some of the new lines; Chiostro Di Saronno 'Brutti E Buoni', hand wrapped Italian hazelnut cookies, Wicklein's organic range of Lebkuchen cookies, or Vergani Nougat.


But these aren't the only baked goods likely to see an uplift during the Christmas period.
"Biscuits are a universal gift and 59% of consumers believe that sweet biscuits make a nice present at any time of year," said Lesley Ann Gray, brand and innovation director at Border Biscuits.
"Enhancing our gift range and packaging has been a major focus for Christmas 2017. Following extensive consumer research we have introduced stylish new packaging to mirror the portfolio and enhance stand out on shelf during the busy festive shopping period.
"New formats include stylish jute bags with a selection of favourites from the range including our award-winning Chocolate Gingers and Oat Crumbles. The contemporary bag design aims to grab the attention of busy shoppers and attract new consumers to the brand.
"The Carry Pack range is also the perfect introduction to each of the different sub brands, allowing you to match them to whoever you wish to treat, includes four options – Classic Recipes, Cookies, Chocolate Gingers and Oat Crumbles selection."