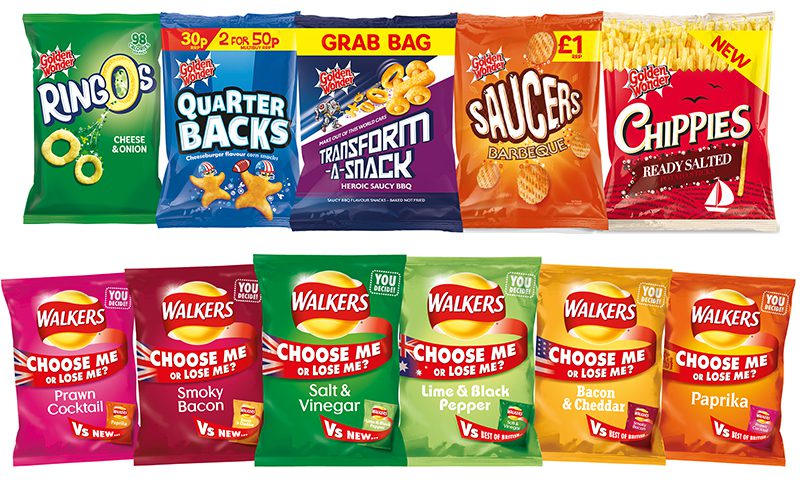 THE snacking category rarely sits still for long. And this month sees a rush of new and renewed crisps, nuts and other snacks making their way onto shelves.
Alongside a revamp of the packaging, Tayto has added a new product to its Golden Wonder snacks range.
Chippies potato sticks come in Ready Salted, Salt & Vinegar and Chip Shop Curry flavours.
Marketing director Matt Smith said: "Chippies, in three savoury varieties, offer consumers the punchy, chip-shop taste that everyone loves. They are an exciting addition to our range."
He continued: "Tapping into the insight that almost half of us play with our snacks, Transform-A-Snack offers interactive fun as well as great taste as the snack can transform into a car by slotting pieces together.
"The new cheese flavour broadens the brand's appeal and the updated packaging has great in-store presence."
All of the revamped Golden Wonder products are available in £1 PMPs.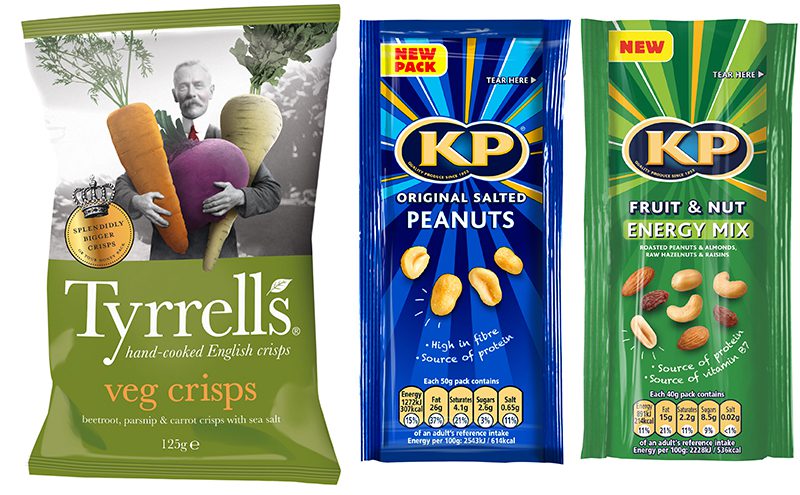 • Walkers has re-packaged its Oven Baked range of crisps to highlight that they have 50% less fat and added a new Roast Chicken and Thyme flavour.
The brand is also taking to TV with its Choose Me or Lose Me campaign.
The campaign gives consumers the opportunity to vote between UK favourites and new flavours which are popular in other countries.
Salt & Vinegar is being challenged by Lime & Black Pepper, Prawn Cocktail is up against Paprika and Smoky Bacon is taking on Bacon & Cheddar.
• Tyrrells is investing £2m to increase its vegetable crisp manufacturing capability and improve the quality of its crisps.
Marketing director Adam Draper said: "We think the improvements are so good, that we are offering consumers their money back if they are not fully satisfied with our bigger veg crisps".
The money back guarantee will feature on-pack until March 2018.
• A recent boom in the popularity of nuts, says KP Snacks, is behind its programme of new product launches and advertising.
That includes new pack sizes such as caddies launched in the summer and on-the go packs of traditional peanut flavours and mixes such as a Fruit & Nut Energy Mix.