Government will seek to introduce scheme but questions remain over small retailers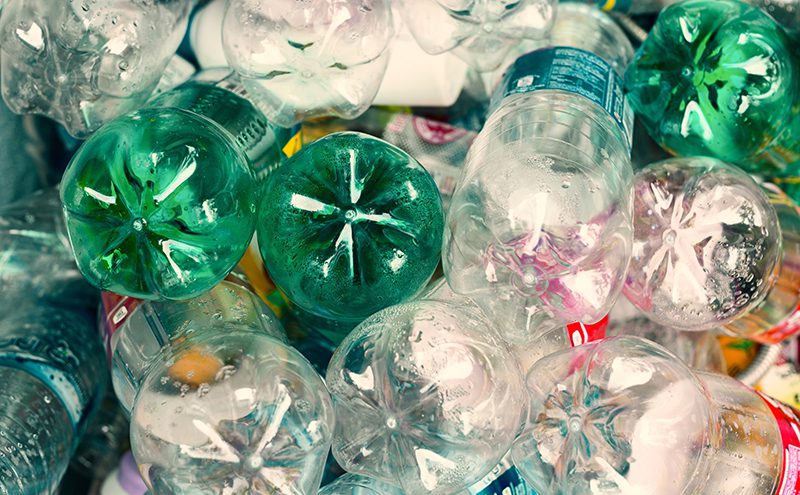 FIRST Minister Nicola Sturgeon today (5 September) announced the Scottish Government is committed to rolling out a Deposit Return Scheme for drinks containers, although it remains unclear whether the policy will apply to small retailers.
Recycling focused organisation Zero Waste Scotland has been tasked with investigating how such a scheme would work, before presenting its findings to Scottish Government ministers. The Scottish Government has said the question of whether this scheme should extend to small retailers – "who have specific difficulties that would need to be overcome" – will be addressed as part of this process.
Zero Waste Scotland has previously claimed setting up the scheme could cost Scottish retailers in the £40.7m, with annual running costs of £44.5m to be borne by manufacturers.
The Scottish Government's pursuit of DRS has split opinion across retailers and producers. While organisations and firms including the Scottish Grocers Federation, the Association of Convenience Retailers, Scottish Retail Consortium and AG Barr have voiced concerns over the cost of such a scheme, both the NFRN and Coca Cola have previously come out in favour of DRS.
Common objections to the scheme raised by retailing groups include concerns over where empty plastic bottles would be stored, the cost of rolling out reverse vending machines to stores, and the impact such a scheme would have on local authority kerbside recycling.
SNP MSP Richard Lyle, a former retailer of 14 years and member of the Cross Party Group on Independent Convenience Stores, as well as the Environment, Climate Change and Land Reform committee at Holyrood, said that while recycling should be encouraged, he does not personally support the Scottish Governments position on DRS.
"As a former grocer and a former councillor I think there needs to be more information. I am a skeptic, I have highlighted that before.
"The concern I've got is the effect on local shopkeepers. Having been on the committee that introduced the 5p charge on plastic bags I've seen how that works, but this is not the same. That encourages people to bring their own bags, with DRS you're encouraging people to not recycle at home but to jump in their car and go to the shop. I personally don't see it working.
"As a member of the committee I will certainly take evidence but at this moment I remain to be convinced.
"Some people may believe this scheme has merit, I believe it has to be looked at carefully. It will have a cost and at the end of the day, who will pay that cost? There's a lot of things to be looked at.
"As far as I'm concerned this is something I do not support. I certainly believe if enough people contact government and respond to the consultation, I honestly believe that small shopkeepers – local convenience stores – will be exempt from this."
Dennis Williams, president of the Scottish Grocer Federation said he was "very disappointed" by the announcement.
"I'd hope that there will still be consultation, whatever that may be, we've got the Cross Parliamentary Group so hopefully. I just think it's something else that's been put onto our sector.
"I think we've really got to get down to the nitty gritty and see what's happening going forward. We'll certainly be speaking to all the MSPs about it, there are stores in every constituency. It will be interesting," he said.

Ewan MacDonald-Russell, head of policy for the Scottish Retail Consortium echoed Williams' disappointment at the announcement on DRS.
"It's disappointing to see the Scottish Government pre-empt its own modelling work and commit to bringing in a deposit return system," said MacDonald-Russell.
"Whilst superficially appealing, the reality is deposit return vending will hit customers with an upfront charge pushing up the cost of living; whilst also potentially costing retailers £41m in implementation costs.
"This is a costly measure which will do little to increase recycling, and will make developing an efficient circular economy more difficult."
Kate Salmon, executive director of the Scottish Wholesale Association, said: "This afternoon's announcement that the Scottish Government will 'design and introduce a deposit return scheme for drinks containers' comes before any exploratory modelling work to assess the effectiveness and impacts of a scheme.
"The Scottish Government has reneged on its previous commitment to wholesalers and other stakeholders that options would be put to the public for consultation before ministers reached a final decision on whether or not to support DRS.
"Zero Waste Scotland has admitted that it has done no assessment of how this proposal would impact on Scotland's food and drink businesses.
"We stand by our view that a deposit return scheme would be impractical and costly for consumers, businesses and local councils."
Today's DRS announcement formed part of First Minister Nicola Sturgeons address on the Scottish Government's legislative programme for 2017/18.
Addressing parliament, the First Minister said the Scottish Government will "do more to support the circular economy and reduce waste, announcing: "I can confirm today that we will design and introduce a deposit return scheme for drinks containers as an important part of our determination to tackle litter and clean up our streets."
Also included in the First Minister's address was a commitment to publish an implementation plan on changes to the business rates system, following the publication of the Barclay Review of Business Rates last month.