Staying home is good news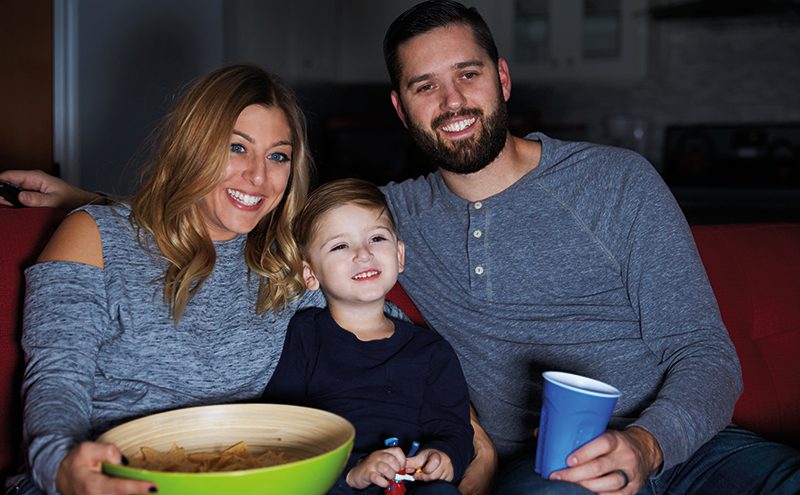 WINTER is coming, and with it the urge to stay indoors, but that doesn't mean shoppers put their social life to bed for the year – at least not according to a number of firms who have spied the Big Night In as an opportunity for retailers and manufacturers alike.
Hena Chandarana, trade communications controller at biscuit giant Pladis, reckons the Big Night In occasion is not only in growth at the moment, but could continue to expand for a good while.
"With 44% of UK adults planning more quiet nights in, sharing is an increasingly important part of snacking – driving 3.1bn snacking occasions per year.
"As a result, opting to stay in for a night has become the go-to option to keep costs down," she said.
"It's a trend set to continue as indicated by recent Nielson data which shows that evening snacking is now worth over £5.2bn and growing by 2.8%, with biscuits as the number two evening snacking choice."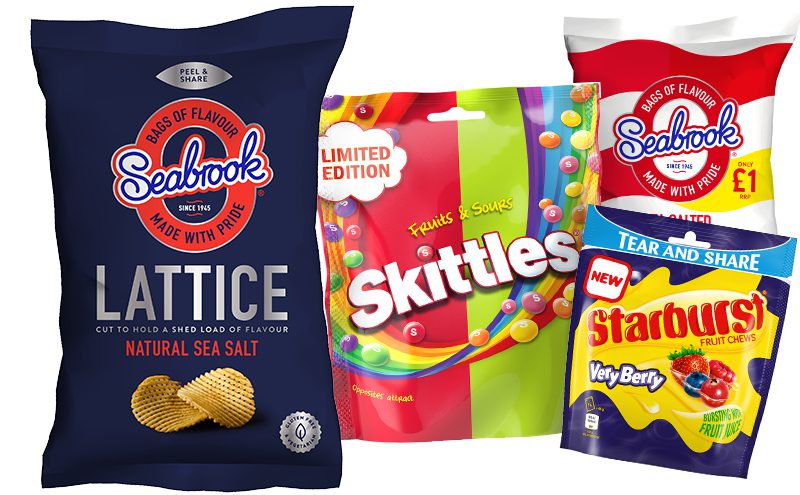 Any retailers looking for an explanation as to why Big Night In is booming may not need to look much further than their own living room, according to Chandarana, who highlighted the numerous digital entertainment options that have become commonplace in homes across the country – making an evening in arguably more appealing than ever before.
"This trend is mirrored by the rise in popularity of high-quality home entertainment services as well as on-demand film and TV subscription services such as Netflix, Amazon Prime or Now TV. Many of the major charities have also started to latch on to the 'big night in' as a fun fundraising event," she said.
This opportunity may be further compounded by tightening purse strings, as price conscious consumers are increasingly on the look out for deals to enjoy at home.
"Consumers' savvy shopping behaviour means they will expect to see a continued focus on price cuts and multibuys for snacking products, allowing them to manage their weekly shop and still purchase their household favourites," she said.
In recent years there has been a rise in sharing occasions with consumers looking for quality treats to share.
Nick Widdowson, merchandising and creative controller at Unilever Partners for Growth, said the Big Night In can be a boon for retailers, particularly as it now appears to be expanding in the snacking category.
"28% of all in-home meal occasions are a snack. However, while daytime snacking has actually fallen, snacking in the evening is growing for almost all consumer groups, and it's often impulse-led," he said.
"Crisps, beer, soft drinks, hot drinks, bagged snacks and pizza are popular across the board but the Big Night In is not just about beer and crisps.
"Treating and snacking is increasing in other categories. Both pot snacks and ice cream tubs play a part in this and are increasing in sales."
To meet rising demand, Widdowson suggested that retailers may wish to be a bit adventurous with their ranging, to match the changing profile of UK shoppers, appealing to those who have made their home here from overseas.
"The UK population is becoming increasingly diverse, with ethnic minorities set to make up one-fifth of it by 2051 and, at the same time, consumers' tastes are becoming more adventurous," he said.
The Partners for Growth controller added that it may be worth stocking a range of snacks that cater to those shoppers with health on the brain – as shoppers more carefully consider the nutritional content of the snacks they purchase.
Kevin Butterworth, marketing and international sales director at Seabrook reckons building a range with quality of flavour is key to success.
"It's important to recognise that consumers are purchasing in the snack category for enjoyment and so they will be looking for brands that offer quality and flavour," he said.
"Quality of flavour is one of the top reasons why consumers love Seabrook Crisps and, over the last year, the brand has heavily invested in marketing and promotional activity that promotes this message to create demand in-store."
The importance of quality was also highlighted by Lesley Ann Gray, brand and innovation director at Border Biscuits. Gray highlighted market research from Mintel which indicates consumers seek out quality over quantity when deciding to indulge in sweet biscuits.
Sharing is also central to the Big Night In, occasion according to Gray, who said Border Biscuits has responded with NPD to meet demand.
"`We have enhanced our sharing offer with the introduction of a larger 400g sharing pack, which recognises the ritual of sharing biscuits and is ideal for the Big Night In occasion," she said.
The rise and rise of the sharing pack format was also noted by Bep Dhaliwal, trade communications manager at Mars Chocolate, who suggested this trend has had a big impact on the confectionery category.
"The rise in popularity of the Big Night In occasion has resulted in sharing packs playing an increasingly key role in the confectionery market," she said.
[box style="0″]
47% of consumers are spending less money on out-of-home entertainment.
50% are eating out less.
– Wrigley
[/box]
Sharing bags can be big hitters among Big Night In shoppers, but they're not much use if customers have a tough time locating them. Dhaliwal offered some suggestions for retailers looking to make the most of the occasion.
"Focus on getting the main confectionery display merchandised well, with strong availability of core lines
"Multi-face key lines – this helps to ensure strong availability and attracts shoppers to make those all-important impulse purchases.
"Ensure you use all POS available to you, such as dump bins and counter units -– these are guaranteed to raise awareness and generate impulse sales," she said.
Dan Newell, confections marketing manager at Wrigley also offered some merchandising advice, suggesting retailers should make sure to give sharing packs a prominent position in their confectionery display.
"Creating a clear display that communicates the 'Big Night In' occasion draws shoppers into the fixture and cross category promotions will certainly encourage incremental purchases," said Newell.
"Remember to focus the display on products that are ideal for sharing."