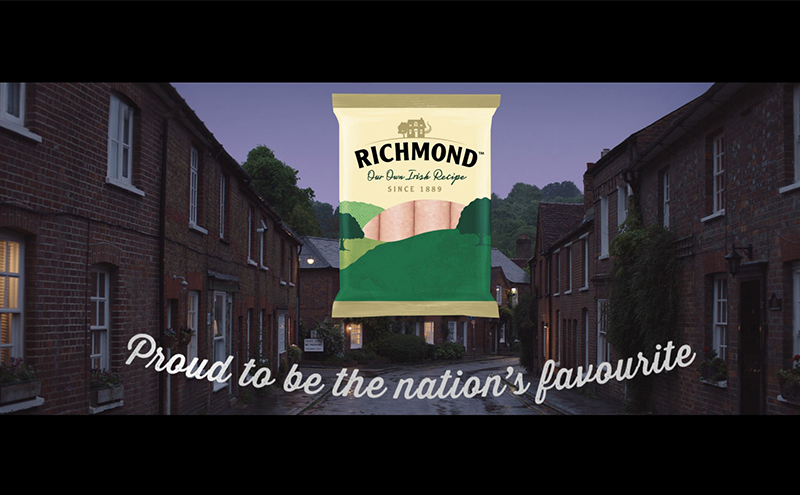 RICHMOND sausages has been appearing on TV screens this summer with a new campaign with local heroes at its heart.
The campaign, which coincides with the recent packaging revamp for Richmond, follows factory worker Jim as he finishes his shift and heads home, while an adoring crowd celebrates him like a local celebrity.

Dawn Spencer, marketing manager for Richmond said: "Richmond sausages have been loved by families for more than a century when the brand launched with its original Irish recipe. Since then, Richmond has proudly become the nation's favourite sausage brand, selling 2.3 packs every second. We wanted to illustrate and celebrate the love that shoppers have for this family favourite".