Consumers seeking out something special, firms say
THERE can be few adults in Scotland who don't have some memory of scavenging the bottom of Gran's biscuit tin, but with health now at the top of the agenda for many, have consumers outgrown chocolate-coated treats?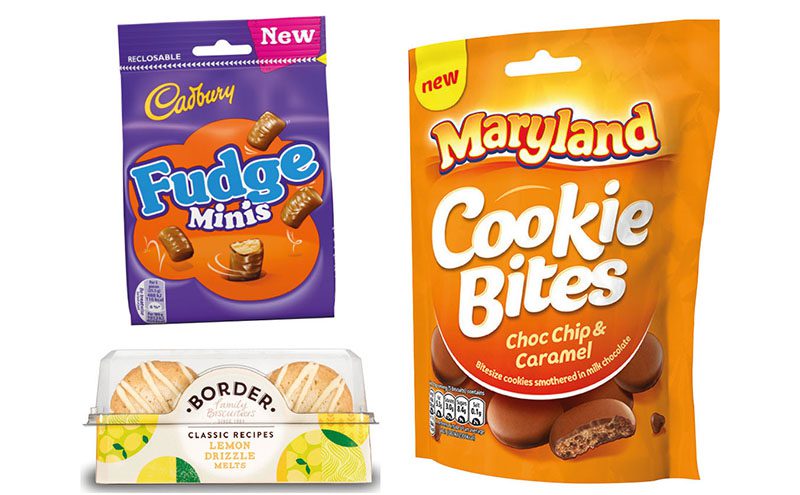 Confectionery firms don't seem to think so, as they reckon health-conscious consumers have made a shift towards more premium treats, creating an opportunity to upsell.
David Costello of Burton's Biscuit Company reckons that while an increase in health consciousness among consumers leading to portion control has had its impact on biscuit sales, there's still plenty of opportunity for products at the premium end of the treat spectrum.
"While some shoppers are looking for healthier alternatives to their favourite indulgent snacks, there is still great demand for 'treatier' biscuits," he said.
To support this view, Costello said sweet biscuit growth isn't coming from lower value products and biscuit barrel fillers, but at the premium end, and he reckons this growth is driven by sharing occasions.
"We've all heard of Big Night In, but Not Going Out occasions – when everyone is at home together and looking for something a little more indulgent or treaty – is a far bigger occasion and one that is in major growth," he said.
Susan Nash of Mondelez International said the confectionery giant has also seen a growing consumer trend for premiumisation as shoppers look to trade up to products with a greater perceived value.
"We also continue to see consumers wanting delicious treats they can really enjoy," she said.
To meet this demand, Mondelez has introduced a number of innovations over the last 12 months, and Nash suggested the firm has given its latest release a passing grade in sales terms.
[box style="0″]
Mondelez top tips for confectionery retailers
1. Focus on the bestselling lines.
2. Have a range that covers all need states: self-eat, sharing and gifting confectionery.
3. Place bestsellers in the bestselling area ('central point of vision').
4. Use manufacturers' point-of-sale material.
5. Make the most of brand investment – have displays in store when consumers will be most aware of products as a result of advertising or media investment.
6. Don't forget the basics; keep fully stocked and keep the display tidy.
7. Group products with similar attributes adjacent to each other (e.g. 'containing nuts').
8. Within product formats and segments, and without moving bestsellers away from the bestselling locations, group brands together.
9. Have clear prices in position.
[/box]
"In February we launched two new Cadbury Dairy Milk Oreo tablets in two variants – Mint and Peanut Butter – which aim to recruit new young adults to the tablets category.
"Innovative products such as Cadbury Dairy Milk Big Taste and Cadbury Dairy Milk Medley have also been highly successful since launch in February 2016," she said.
Lesley Ann Gray, brand and innovation director at Border Biscuits was also bullish about the performance of the firm's premium brands in the treat market, which she said are growing twice as fast as the category as a whole.
"In Scotland, the Dark Chocolate Ginger is the number one selling biscuit in the special treats category and the Butterscotch Crunch is also in the top ten," she said
"Our extensive range is ideal for the convenience sector as it appeals directly to consumers doing top up shops, when they are more inclined to treat themselves."