Brewgooder expands its Asda footprint bringing more wells to Malawi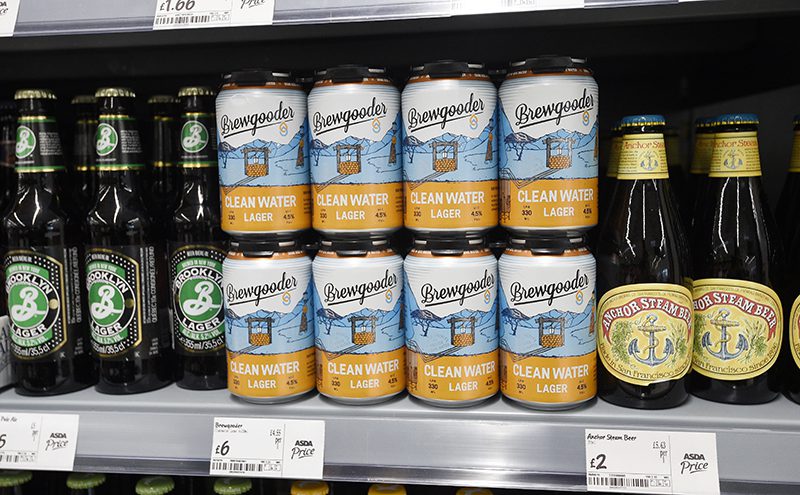 ONE of the first suppliers to take part in Asda's social enterprise supplier academy has been given a major boost after securing an extended listing to 357 of the supermarket's stores.
Brewgooder, a craft beer brand donating all profits to clean water projects, will also benefit from an enhanced in-store facing which doubles the number of cans stocked in each store.
Since first landing on Asda shelves in October of last year, Brewgooder has sold close to 80,000 cans in stores, which has resulted in the brewery funding two wells in Malawi with a further four wells in the pipeline.
Alan Mahon, co-founder of Brewgooder thanked Asda for the support it has offered.
"Giving people the opportunity to enjoy a great product while at the same time helping others is a powerful combination and by working closely with our customers and consumers we are helping to transform thousands of lives for generations to come," he said.
John McGovern, Asda's senior director for Scotland said: "Through the Academy, Brewgooder received access to mentoring provided by Asda's senior team and access to a £100,000 loan funded through proceeds from Asda's carrier bag charge in Scotland as part of the Community Capital fund.
"It's fantastic to see the success the craft beer has had since its participation in the Academy, not only doubling their supermarket listings in just eight months, but also supporting business growth, job creation and acceleration of their clean water impact."
Brewgooder is brewed in partnership with Brewdog at its Ellon brewery. All profits from the enterprise are donated to the Brewgooder Foundation, whose trusteed are founders Alan Mahon and Josh Littlejohn as well as Brewdog founders James Watt and Martin Dickie.