SNACKERS at home and on the go often reach for a biscuit and the big brand owners are competing for their custom by launching PMPs for sweet and savoury lines.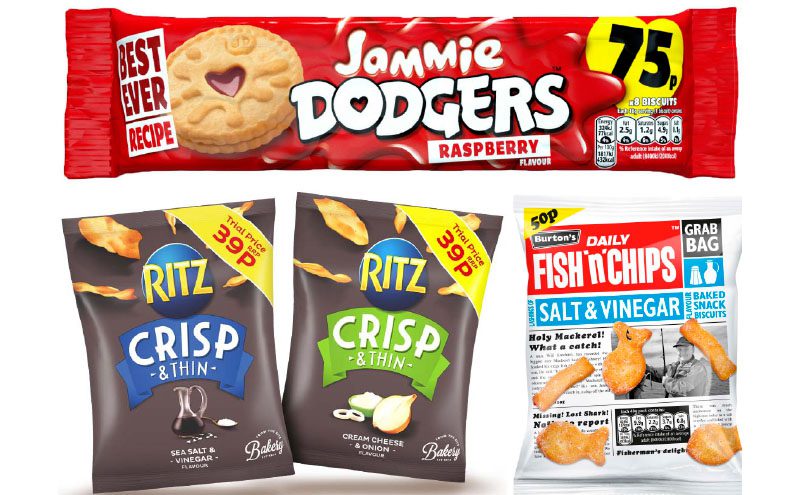 Mondelez International has marked its Ritz Crisp & Thin Cream Cheese & Onion and Sea Salt and Vinegar 30g bags at 39p.

And German biscuit maker Bahlsen has introduced £1 price-marked mini bags for its Leibniz, Messino, Zoo and Waffle ranges, especially for the convenience channel.
Trade marketing manager Julien Lacramope said: "Each format contains a miniature version of Bahlsen's biscuits and carries a £1 price mark, prominently displayed on pack."
Burton's Biscuit Company says it led the way when it introduced PMPs for Maryland, Jammie Dodgers and Wagon Wheels.
Head of category and shopper management David Costello said: "Price-marked packs are playing a key role in shopper missions and that's why our PMPs are available at accessible price points."
Burton's PMPs include Jammie Dodgers Raspberry at 75p, Wagon Wheels Original and Jammie variants at £1, Maryland Choc Chip for 89p and Fish 'n' Chips Salt & Vinegar Grab Bag price-marked at 50p.