Aiming to capitalise on value for money trend
2016 was an especially bad year for cigar sales, according to IRI figures quoted by Scandinavian Tobacco Group UK.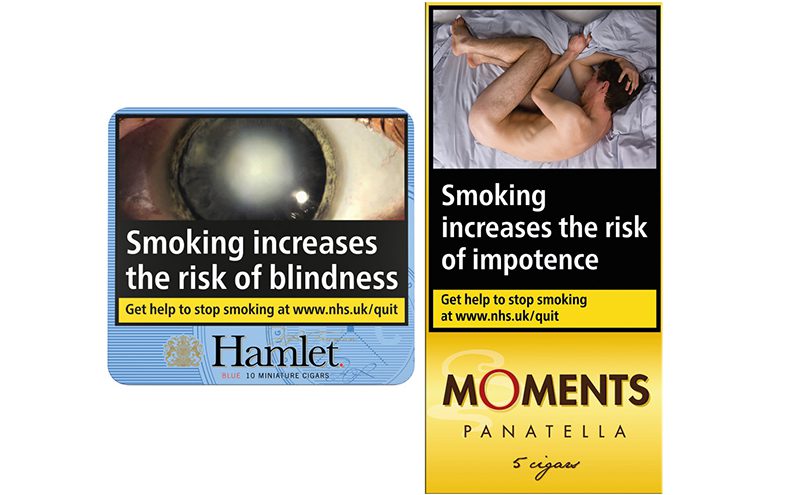 Total cigar sales showed a 9.8% decline, most of which is attributed to the small/panatella size segment – a segment that has lost 33.9m cigars in the last two years and is still dominated by JTI and Imperial Tobacco.
However, with TPD2 coming into effect this month, there is potential to shake things up. As cigars are not affected by minimum pack sizes, they are able to offer some of the lowest out-of-pocket prices for tobacco products. And STG has identified this as a chance to reawaken growth for small cigars.
"Price continues to be a major focus for shoppers and as the next raft of restrictions come into effect, we expect the value-for-money trend to gain even further momentum," said Jens Christiansen, the firm's head of marketing and public affairs.
"We believe with the right product, there is a huge opportunity for the small cigar segment to capitalise on this demand for value and drive growth back into the category."
It is for this reason STG UK has launched Moments Panatella, available to buy in packs of five with an RRP of £4.20, making it the cheapest product on shelf within the small cigar segment.
We expect the value-for-money trend to gain even further momentum.
"The Moments brand has already seen significant success in the miniatures segment with its value for money positioning," said Christiansen. "In fact, since its launch only five years ago, the brand has grown to become the fastest growing cigar brand in the UK, accounting for a 15.3% market share of miniatures.
"By harnessing the strength of the Moments brand, we see a gap in the market for a VFM proposition that we can fill with Moments Panatella and drive growth back into small cigar segment and deliver strong sales for retailers."
• Miniature cigars continued to dominate the market in 2016 with 70.7 % of the total cigar volume and £101.6m in retail sales value, according to IRI's figures.
Café Crème leads the pack with almost 2.5 times the size of all other miniatures brands, followed by Hamlet.
Quoting figures from Nielsen, brand owner JTI says Hamlet miniatures have a 14.5% share of the sector in Scotland and the brand remains the most recognisable in the UK – more than five times that of its nearest competitor.