Dr. Oetker launches Dark Cocoa Powder in tub format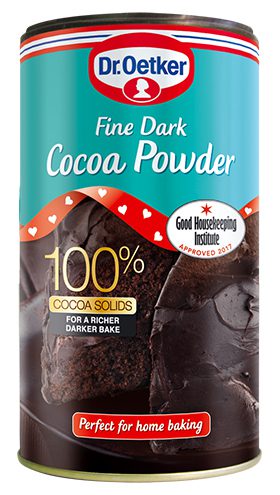 HOME baking brand Dr. Oetker has launched its cocoa powder in a new tub format.
Made from West African coca beans to deliver dark colour and rich flavour, Fine Dark Cocoa Powder Tub is available at an RRP of £2.75.
The larger tub extends the range of cocoa powder sachets currently on offer from Dr. Oetker, and the firm reckons the new format will appeal to home bakers who bake regularly and want to keep core ingredients stocked in their cupboard.
Jan McKee, executive head of marketing at Dr. Oetker UK, said that cocoa powder is a "big trend for this year".
"We've launched it in a new tub format to meet this demand for chocolate, chocolate and more chocolate.
"We're also proud to announce that the Good Housekeeping Institute has officially approved the product so we expect it to be a real hit," said McKee.