Shortbread maker market share up
THE team behind shortbread brand Paterson Arran has been celebrating a successful 2016 which saw the brand increase its market share and improve value sales.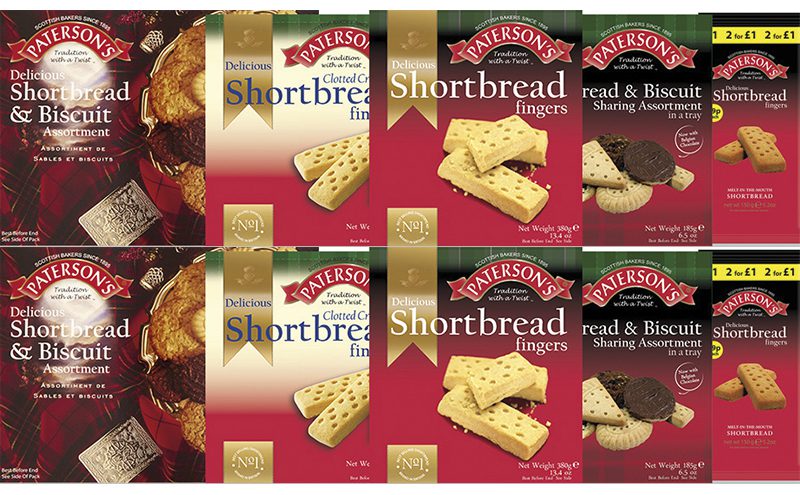 Available in smaller packs for impulse and snacking as well as cartons and larger assortments, Paterson's has reported a step up in market share that sees the brand make up 47.5% of the shortbread market.
The increase in market share follows the introduction of a full-price market range which the firm said it rolled out "after seeing a real appetite for its products in convenience stores".
Best-selling SKUs Paterson's Shortbread Fingers and Paterson's Shortbread and Biscuit Assortment cartons are currently available in a £1 price-marked pack, and Paterson's Shortbread Fingers, 150g, are on sale with a 69p or two for £1 price mark.
Allan Miller, sales and marketing director at Paterson Arran, said 2016 was "another prosperous year for the brand".
"Paterson's retail sales value grew by 7.5% and our brand share of the shortbread market increased to 47.5%, demonstrating Paterson's convenient, Scottish shortbread range remains a well-loved and must-have for all retailers in Scotland," said Miller.
Paterson Arran brands include Paterson's Shortbread; Arran Fine Foods, which produces a range of chutney, mustard, preserves and salad dressings; Bronte biscuit, mostly distributed in hospitality industry venues; Cafe Bronte, a range of cafe style biscuit and shortbreads; and Paterson's Oatcakes, which comprises a range of oatcakes in a variety of formats including snack packs and flavoured variants.
Paterson's was founded by a husband and wife team in 1895 as a home baked oatcakes business operating out of Rutherglen.