A traditional nursery rhyme is being given a zesty summer update from Mackie's of Scotland.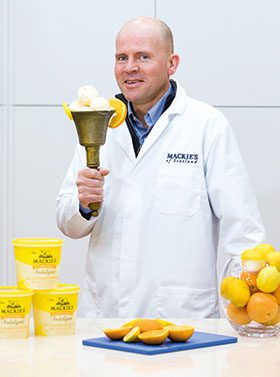 The Scottish family-run ice cream maker's latest limited-run flavour, following Sicilian Lemon Meringue and Chocolate Orange, is based on the rhyme 'Oranges and Lemons', which references the famous bells of St Clements church in London.
Named "St Clements Ripple" and chiming into the freezer aisles in April, the refreshing Brazilian Orange and Sicilian lemon flavoured ice cream is rippled with an all-natural orange sauce.

Kirstin Mackie, Mackie's development director and one of three sibling owners at the Aberdeenshire firm, said: "Everyone knows the rhyme, or the first line at least, and it is a classic flavour combination – one that's perfect for sunny summer days.
"Based on our traditional real dairy staple, we've added natural orange oil and a luxurious swirl of sauce to complete the citrus hit."