STARBURST parent firm Wrigley has a fruity proposition for the bagged confectionery category, having recently launched new Very Berry variants of the fruit chew brand.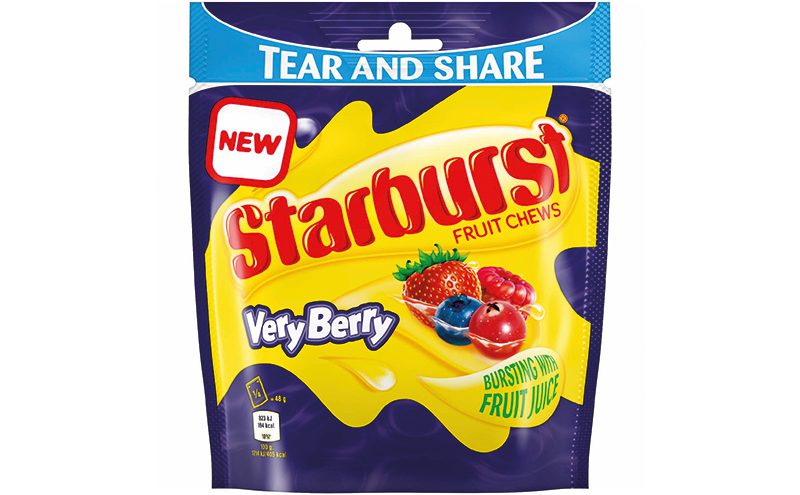 Very Berry is available in four flavours: Strawberry, Raspberry, Blueberry and Cranberry. And it is available in single (45g), hanging bag (150g) and sharing pouch (192g) formats, including price-marked pack options.
Dan Newell, confections marketing manager at Wrigley, said berry flavours have a proven track record of driving growth in the sugar confectionery category. "New Starburst Very Berry will help retailers cash in on the fast-growing flavour trend. Starburst flavour variants have proven to be 89% incremental to the brand, and the launch of Starburst very Berry is projected to drive nearly £4m in retail sales," he said.