Scottish Grocer speaks to AG Barr's commercial director Jonathan Kemp about plans to reformulate Scotland's 'other' national drink
AMID growing consumer concern over sugar, pressure from health campaigners and the machinations of government ministers, 'reformulation' has become the big buzzword for the UK's soft drinks industry.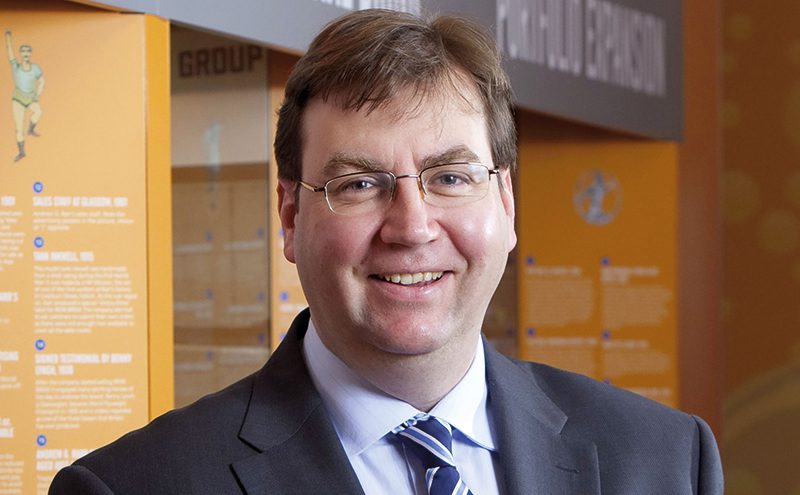 Now AG Barr has announced it will be reformulating the original best-selling Irn-Bru to slash the sugar content by half.
Following the announcement, Jonathan Kemp, commercial director for AG Barr, said the move had been coming for some time.
"We listen to consumers, we keep an eye on consumer trends in the market, and the sugar story really started to gain some pace around 2012, which is when we kicked off a programme of reducing the sugar content across our portfolio," he said.
"That's been ongoing for some time, so brands like KA and Barr have seen a significant reduction in their amount of sugar.
"Obviously Irn-Bru has a sugar-free variant already. A lot of people really love sugar free but there were quite a lot of people who said it doesn't taste as good as the regular. We did some work in developing a better sugar-free product that tasted closer to the original. That became Irn-Bru Xtra, which we launched in August last year. That's been hugely successful for us. In the multiples it's accounting for around 20% of the brand sales. In impulse about 10% of brand sales. By comparison, I think Coke Zero took two years to get to 5%. It's a really good product and a lot of people can't tell the difference.
"That actually gave us quite a bit of confidence, because in all the work we'd been doing with consumers, what people tell you is they don't buy Irn-Bru regular because they want the sugar. They buy it because of the taste. If you can give them that taste with a lower level of sugar, that's a real positive."
Kemp said it was following the launch of Irn-Bru Xtra that the team began to properly move forward with reducing the sugar content in original Irn-Bru by 50%.
"Probably the best way to sum it up is this: Irn-Bru is a bit like tea with eight sugars. What we're doing is moving it to be more like tea with four sugars," he said.
"When you say that, a lot of people say: 'Oh my God, what are you doing? You're changing the secret recipe!', but we're not changing the essence."
At the heart of regular Irn-Bru, sugar free and Irn-Bru Xtra is the Irn-Bru essence, a secret recipe of flavours that chairman Robert Barr makes himself.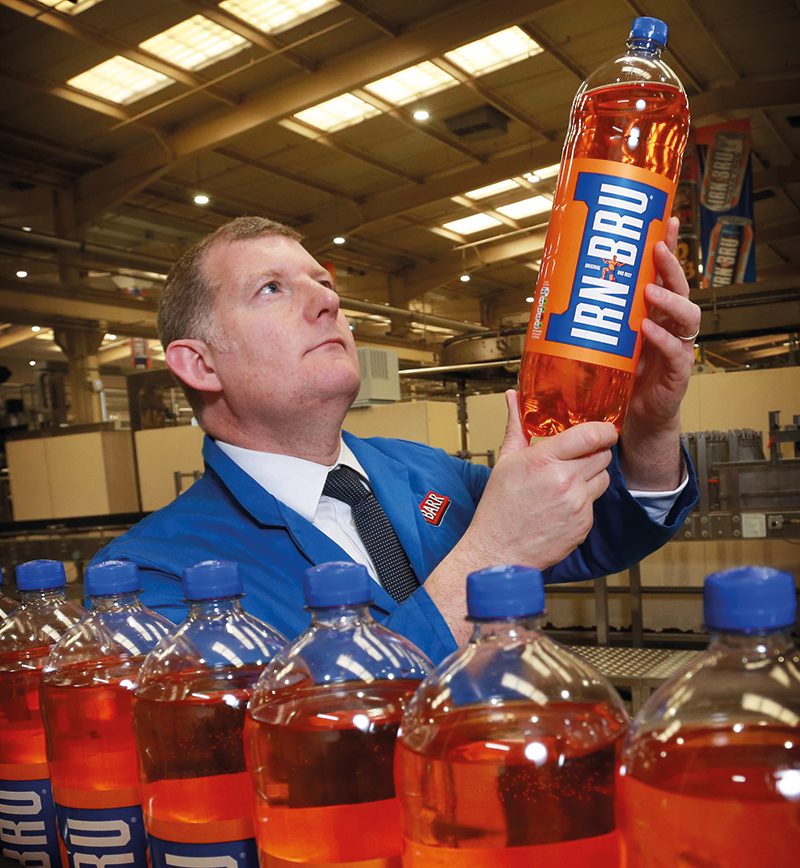 "So he comes in, locks himself away, and makes a huge vat of this essence, which is what goes into all the products," said Kemp. "A lot of people don't believe it's true, they assume it's just some marketing rubbish we've made up to create a story, but it is genuine.
"And that's not changing. In fact, we're actually putting in slightly more of that essence. That's one of the ways we're creating the great taste with lower sugar."
Kemp said the new formula for Irn-Bru, which uses 50% less sugar, but with more of the Irn-Bru essence and added sweeteners, has been tested extensively with consumers and the vast majority cannot tell the difference.
"Interestingly, a lot of other brands have done this without making an announcement about it," said Kemp. "I think Dr Pepper have done it, Fanta have done it, Tango, Sprite, all these brands. But it doesn't seem very Irn-Bru to just put something into market.

"So we decided to announce it and be very clear with people. We expected it to create a bit of news, which it did. It perhaps created a little bit less news than I expected. The reason why is I think we got the consumer research right. People actually welcome the fact we are able to reduce the sugar."
The reformulation also means Irn-Bru will be under the threshold of the UK Government's sugar levy when it comes into force next year, though Kemp said this wasn't the primary driver behind the decision.
"This was always something we wanted to look at and try and do, although the levy was quite a concern for some of our retailers who'd started to think about it a bit.
"A 2L bottle of Irn-Bru on promotion sells for £1. That would've gone up to £1.60. That's not an insignificant amount of money to ask consumers to pay.
"A can would've gone up by 10p. So by making this move we avoid all of that. It wasn't the primary driver, but we were very conscious of it during the reformulation process itself."
Given the importance of Irn-Bru in so many people's lives – not least Scottish convenience retailers – wasn't there any concern about a potential backlash from consumers?
"If we hadn't done a huge amount of consumer testing then I probably would be concerned," said Kemp. "But we've just been through the most rigorous and expensive consumer testing programme that I've ever been involved with in 25 years in the business. We want to make sure we get it right.
"You don't mess with Irn-Bru. I've been drinking it all my life and it's not something any of us are going to mess with. The decision is based on listening to consumers who are predominantly telling us they want to reduce the amount of sugar in their diets.
"I think it also has an eye to the future. If you go and talk to 16-25 year olds and look at the education they have at school and the way they're taught about diet and sugar intake, it's quite different to the generation above.
"I really hope that in two or three years time people will be looking back amazed, thinking 'I can't believe we used to put eight teaspoons of sugar in a can of Irn-Bru'. I think this move will help to future-proof Irn-Bru for the generations to come."