THE Rockstar range of energy drinks has been further expanded with the launch of two new sugar free variants.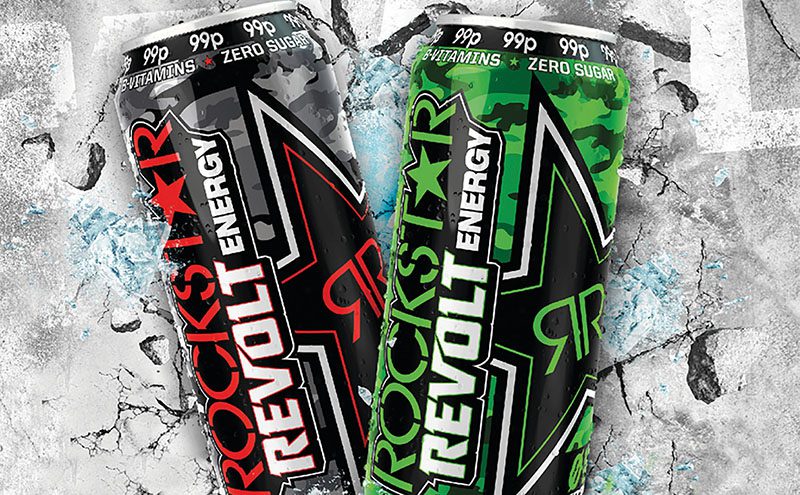 Rockstar Revolt is a the new sugar free energy drink range being distributed by AG Barr, comprising two 500ml flavours: Killer Citrus and Killer Cooler.
The sugar free variants roll out in a camouflage pack design which AG Barr reckons will provide the brand with "massive on-shelf standout".
Support for the launch of Rockstar Revolt comprises a sampling campaign and national social media campaign.
Adrian Troy, marketing director for AG Barr said Rockstar Revolt will appeal to "the growing number of consumers who want zero sugar energy, but don't want it to look, feel, perform or taste different to full sugar energy."
"The new products also reinforce Rockstar's reputation as the leader in energy drink innovation and builds on the brand's proven ability to deliver incremental category sales," said Troy.