STANDARDISED packs have now entered circulation and the deadline for selling off-branded products looms, but could this cause a boom in illicit sales?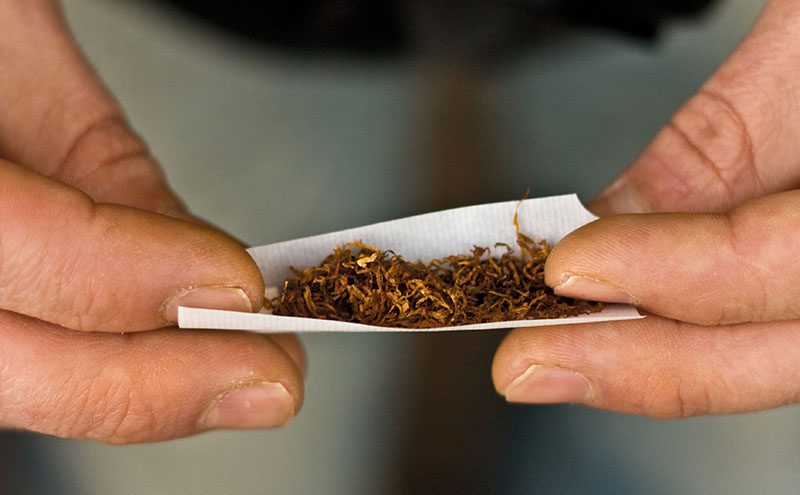 Tobacco firms have repeatedly expressed their concern, but also offered suggestions on how a collaborative approach, which includes retailers, could curtail the counterfeiters.
Jeremy Blackburn, head of communications at JTI, said he is "very concerned" about the impact removing small packs could have.
"The reason you have so many small packs in the UK is because of the high tax regime," he said.
"You used to spend £5 in a store on ten cigarettes and the risk as I see it is if people still want to spend £5 on a packet of cigarettes they'll go somewhere they can buy some illegal because that's the street value for 20 illegal cigarettes."
With many roll-your-own consumers opting to purchase small packs of ten and 12.5 grams, Blackburn reckons the jump up to a 30g minimum in May could lead to a hike in illicit tobacco trading.
"I think the key issue is that you used to buy a 12.5g in the cornershop – well you can't do that anymore," said Blackburn.
Retailers can report illicit trade anonymously by calling independent crime-fighting charity Crimestoppers.
Street price for illicit rolling tobacco can be as low as £7 for 50g, he said, close to £11 cheaper than in store.
"There's some very tempting prices out there for what could be counterfeit tobacco, which is why we work very hard with customs and why we ramp up our support for Crimestoppers with campaigns etc," he said.
There are steps retailers can take to help stamp out illicit trade.

Crimestoppers runs a hotline that retailers can use to report illicit trade anonymously and Blackburn reckons it's vital they do this, or find themselves in a difficult position.
"Just over a third of rolling tobacco avoids UK duty. Within that mix you've also got counterfeit which is a big issue. So we continue to monitor this closely."
Andrew Miller, head of field sales at Imperial Tobacco UK also expressed concerns around the potential increase in illicit trade, highlighting standardised packaging as an opportunity for counterfeiters.
"Imperial has repeatedly stressed our concern that the impending arrival of standardised packaging will mean that tobacco manufacturers, enforcement bodies and retailers alike will have to contend with an increased threat from illegal tobacco in the near future," he said.
To help combat this, Miller said Imperial Tobacco has been collaborating with the National Federation of Retail Newsagents (NFRN) to distribute 50,000 'Suspect it Report it!' retailer activation packs across the UK.
Miller added that retailers who would like to learn more about the issue should click on the NFRN website for further information.