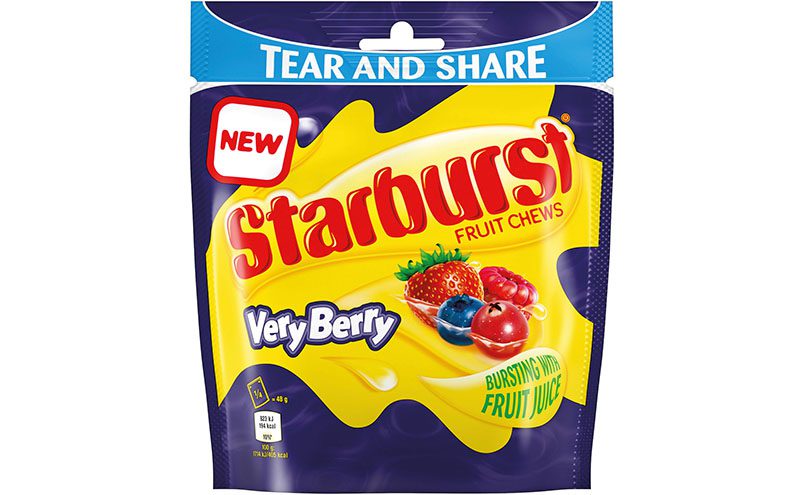 THE newest variant in the Starburst range is Very Berry.
In Strawberry, Raspberry, Blueberry and Cranberry flavours Very Berry is available in a 45g single pack, a 150g hanging bag and a 192g sharing pouch.
And there are price-marked options at £1 for the hanging bag and 49p for the single pack.
Marketing manager Dan Newell said: "Berry flavours have a proven track record of driving growth in to the sugar confectionery category so new Starburst Very Berry will help retailers cash in on the fast growing flavour trend."
He added that Starburst flavour variants have proven to be 89% incremental to the brand and said the launch of Very Berry is projected to drive nearly £4m in retail sales.