Wrigley launches its seasonal Skittles range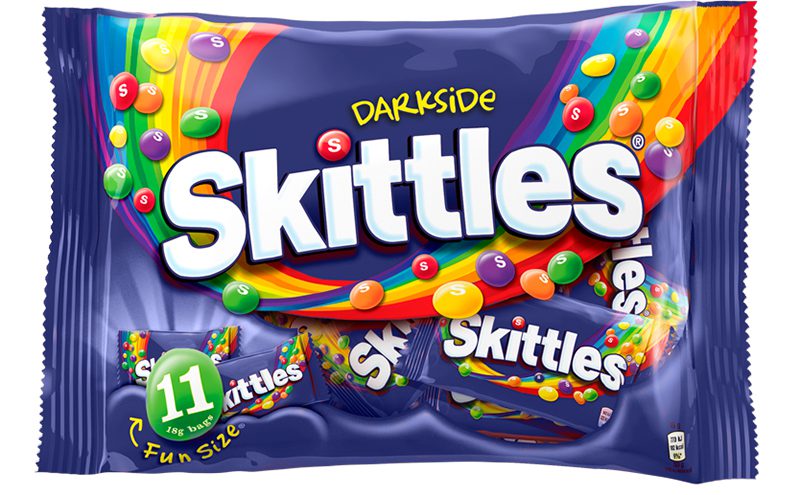 HALLOWEEN is fast approaching and to prepare for the season, Wrigley is extending its range of spooky Skittles SKUs.
Following a trial in Tesco last year, Wrigley will this month launch Skittles Fruits and Sours Tubs across all grocery, independents, symbol groups and wholesale channels.
The new Halloween tubs available at an RRP of £5 and contain 29 individual 26 packs of Skittles Fruits and Skittles Crazy Sours.
Wrigley is also bringing back its dark side flavours for the third year. Available in pouch and funsize formats, Skittles Darkside includes five flavours, Forbidden Fruit, Midnight Lime, Blood Orange, Pomegranate and Dark Berry.
Support for Wrigley's Halloween range includes a suite of seasonal point of sale materials including dedicated cardboard units and clipstrips.
The limited edition range will be available for three months.
Dan Newell, confections marketing manager at Wrigley, said: "It's so important that retailers get stocked up for Halloween. Skittles Fruits Funsize was the number one contributor to total confectionery funsize growth during Halloween 2016 and we are expecting it to be even bigger this year.
"We are excited to have expanded our range this year and will be giving retailers everything they need to enhance in store theatre.