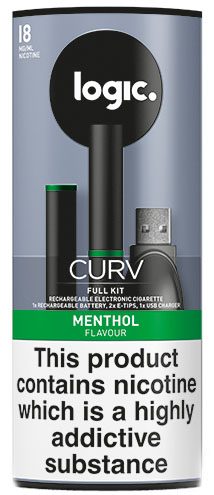 THE e-cigarettes market will be streamlined as a result of the forthcoming EU rules as non-compliant vaping products disappear according to JTI.
Head of communications Jeremy Blackburn said: "Only certain forms of advertising will be banned, with other forms including Point of Sale materials for electronic cigarettes still allowed.
"Therefore displaying e-cigarettes is not affected by the new legislation."
He said that retailers still have time to prepare for the changes but added that they should bear the new restrictions in mind when choosing which brands and products to stock.
Blackburn continued: "It is important that retailers understand the legislative change by speaking to their rep or visiting the JTI Advance website or mobile app for information."
JTI has changed the name of its E-Lites range to Logic and it says retailers will continue to see new Logic Curv products over the coming months.
Blackburn said: "There will be a transition period for stock so it is essential that retailers exercise a good stock rotation system to ensure they sell through existing products first."
To cater for the demand for more sophisticated and easy to use devices JTI's new Logic LQD features a refilling system for easy and precise e-liquid delivery and it says dual coil and variable voltage control offers a customisable vaping experience for users with Logic LQD.