Many c-stores have moved to extend ranges and embrace new styles of retailing as consumers carry out more substantial top-up shopping and look for chilled foods, ready meals and food to go. But confectionery remains one of the single most important product categories in the convenience channel and, crucially, it's also the category that's probably the most likely to encourage impulse sales.
Today, we look at some of the most recent product, marketing and merchandising developments in confectionery, catch up on some last minute Christmas confectionery news and look forward to the biggest chocolate confectionery season … Easter
CONFECTIONERY in the UK is worth £5.38bn according to Mondelez International and it says chocolate has the biggest share at 36.5%.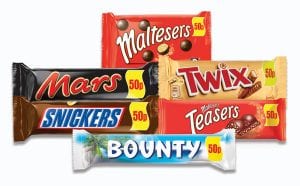 It added that the candy market is worth £1.8bn and that Mondelez is the number one supplier in the category.
Trade communications manager Susan Nash said: "Confectionery is a key category for retailers, not only because of its scale, but because it is the most impulsive category stocked within the sector.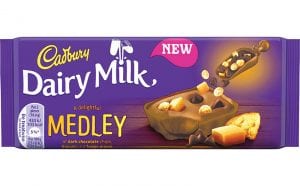 "70% of purchase decisions are made in-store."
Nash said growth in the category is driven by innovation and investment and added: "The most exciting new products in confectionery have been all about blowing apart category boundaries and bringing together different flavours, textures and brands."
As examples she suggested Mondelez's own Cadbury Dairy Milk Medley and the Cadbury Dairy Milk Big Taste tablets.
She said the evening treat occasion offers an opportunity to grow sales, particularly among 25-44 year-old women.
Confectionery is a key category because it is the most impulsive
Nash quoted Nielsen figures to value candy bags at £701m and pointed out that 165g £1 promotional price-marked packs are now available across the Mondelez range including Maynards Bassetts Wine Gums and Maynards Bassetts Jelly Babies, which she says are the number one and two bags in the market.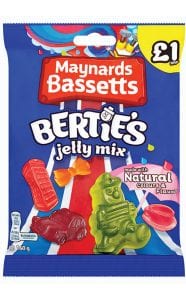 To boost sales in confectionery, Mondelez recommends that retailers focus on best selling lines, have secondary confectionery sites in high traffic areas, and use manufacturers' PoS material.
• Mars Chocolate says the total confectionery category has grown by 1.1% over the past year  and, quoting Nielsen research, says that chocolate has grown by 1.7%.
Trade communications manager Bep Dhaliwal said: "A rise in consumption trends like sharing, which has seen consumers favour treat bags and pouches, as well as boxed chocolates, has also contributed to category sales, with increases in sales of 6.3% and 2.3% respectively."
One of the latest new products from Mars is Galaxy Crispy with cereal pieces wrapped in chocolate. It followed the launch of Galaxy Salted Caramel, which Mars said achieved £5.6m sales last year.
And it has extended the Galaxy Duet range to offer Cookies & Cream, Caramel & Shortcake and Toffee & Popcorn variants in a new large block size.
With big-night-in fans in mind, Mars has introduced £1 price-marked packs for its treat bags range. PMPs also feature on its Mars, Snickers, Twix, Bounty and Maltesers singles at 50p.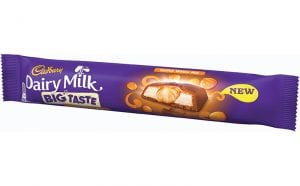 Mars advice for maximising confectionery sales includes ensuring the main confectionery display is merchandised well, with strong availability of core lines and the multi-facing of  best-selling lines.
Dhaliwal said: "When merchandising pouch lines, core favourites such as M&Ms and Maltesers should be displayed in a prime location, for example at eye level on a wall display.
"And site products such as M&Ms and Maltesers alongside savoury snacks and drinks, to promote additional basket spend for customers shopping for their big night in."